Zing checkout is a web based application that is used for point of sale check out. It is an online service which can be free with basic services, or one can pay for a premium account which is $49.00 per branch of service needed.  This web based cash register makes it easy for sellers to accept cash and credit payments, keep track of inventory, products sold as well as creates reports which makes book keeping easier.  This is a very easy service especially for retailers who are mobile and need a more efficient way of conducting business. It is also a viable option for those who do not want to have to commit to a long term contract.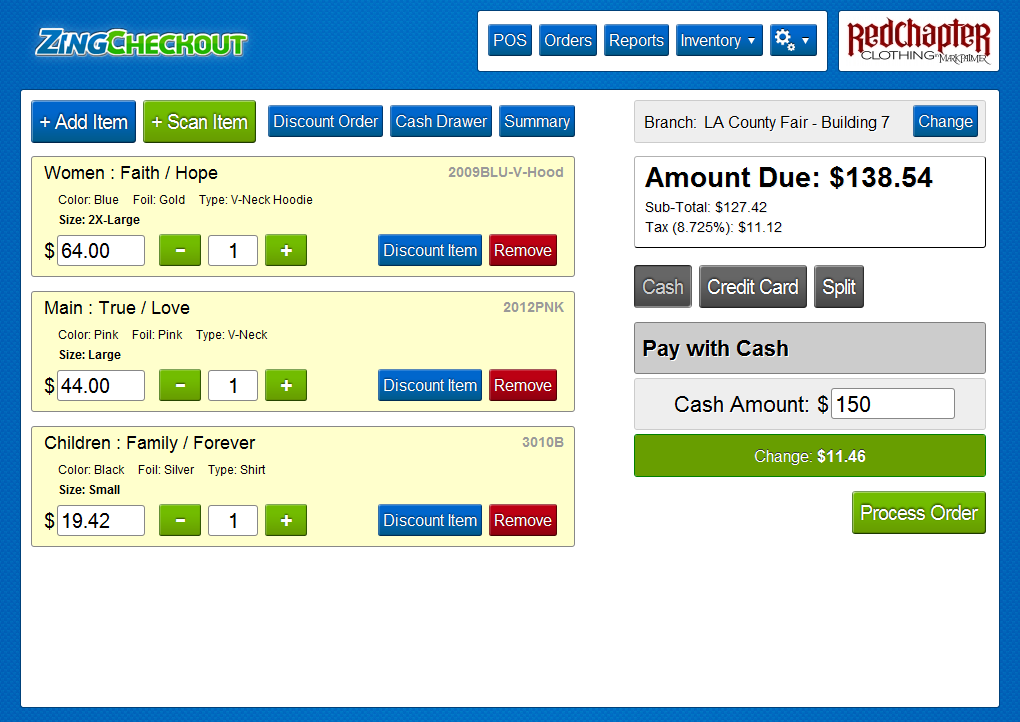 To get a zing account, all one has to do is visit the  zing checkout website, and enter their information to register. Once registration is complete, an email is sent out with log in information.  Once logged in, the client is notified that they received a full fourteen day premium account trial, and that after the fourteen days is up that the membership will become basic.  The client is shown a quick YouTube video to guide them through how to use the app.

This web app is very user friendly especially in regards to the mobility of it. This app can be used on any device that can be connected to the internet. This is great for those who may do business on the go and not actually have a brick and mortar store. It allows one to keep track of inventory they have on hand, how much was sold, and the amount of money in the "drawer". It makes reports easy to download for inventory and book keeping records.

It even allows for tax to be added to the sale, so sellers and buyers do not have to figure out the exact amount of tax that needs to be added to the purchasing price.  On the premium version of this app, one can even split the bill between cash and credit if the buyer so chooses to do and multiple users can be added to the account to allow for small or large companies that have more than one employee who needs to have access to the point of sale app. It would be nice however if both payment options, were both available for premium and basic packages.  Also an option for purchases by check would be great as well.
Zing checkout is one of the most amazing apps out there whether using their free or paid. It makes running an online business that much easier. It also allows those who may not have enough credit to get a credit card machine to still benefit from having such a wonderful app that is on their side. It is worth giving a try, and even if one decides that this product is not right for them, they can rest easy knowing they do not have to figure out how to get out of a contract.
Apps4Review Rating :  8/10
Web Application Link :  http://www.zingcheckout.com