Creativity works are my saving grace lately, with all of the different things in my life that are stressing me out. After a long day, I just want to sit down with my kid and just relax with some best stock photos app on my iPhone. While it feels like I've gone through most of the apps on the App Store, I just can't help myself: I'm always keeping my eyes peeled for latest ones. And when I saw Stock Photos by Dreamstime on the App Store, I knew I had to get my hands on it. Needless to say, this one doesn't disappoint.
Moreover the unique creativity happens when you least expect it, so make sure you've always got the best stock photos available, whenever you require them, by installing the Dreamstime app. So users with the Dreamstime app, amazing royalty-free images are just a tap away.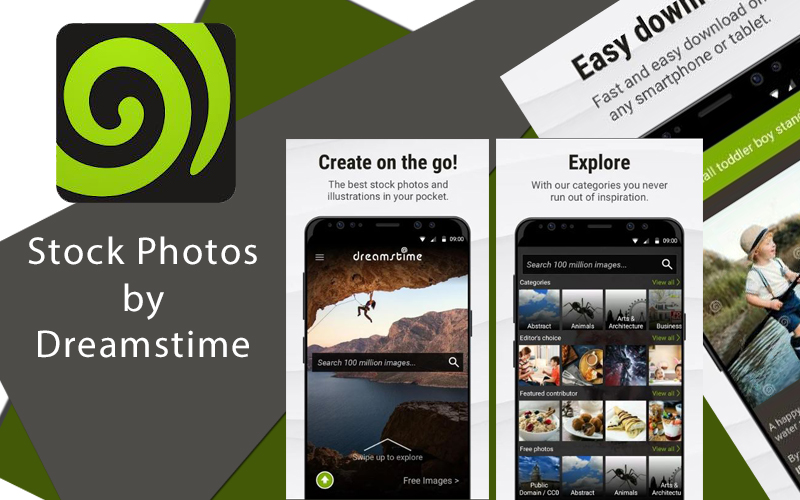 Important Features of Stock Photos – Create on-the-go with
Advanced search & zoom-in of over 94 million professional photos and illustrations
Save images to your favorites to download now or later and share images with ease.
Super quick account set-up and effortlessly intuitive navigation makes finding stock photos easy.
Fast and easy download on any smartphone or tablet.
Download archive and invoice history always at hand.
Amazing high-quality images from the largest community in stock photography anywhere. We've got over 20 million pros creating media you'll love!
Standard and extended licenses for multiple usages and users.
Experience the inspiration
With the Dreamstime stock photography app inspiration is always in your pocket. You can simply browse, search, download, and license amazing images from professional creators worldwide directly to your smartphone or tablet.
Verdict
It is quality app from developers of Dreamstime that users will be keeping on their device for some periods of time. Things start out in this app so simple enough but get much more benefitted as you explained for global users. Finally I strongly recommend checking out Stock Photos by Dreamstime if you are a fan of this kind of app.
DOWNLOAD FROM PLAY STORE: