Everyone likes to do editing and turn your photos into artwork. Unlike other apps, Pencil Photo Sketch is a friendly app loved by all. It makes you an artist by editing your photos effectively. It permits you to sketch photos with pencil effects and filters. You can take photos from the gallery or capture from the camera. Of course, the pencil photo sketch app is easy to use because of its stunning features. You can save a beautiful artwork with one single click. The app has nearly 15+ artistic effects and filters to use for editing. After editing, share via social media platforms.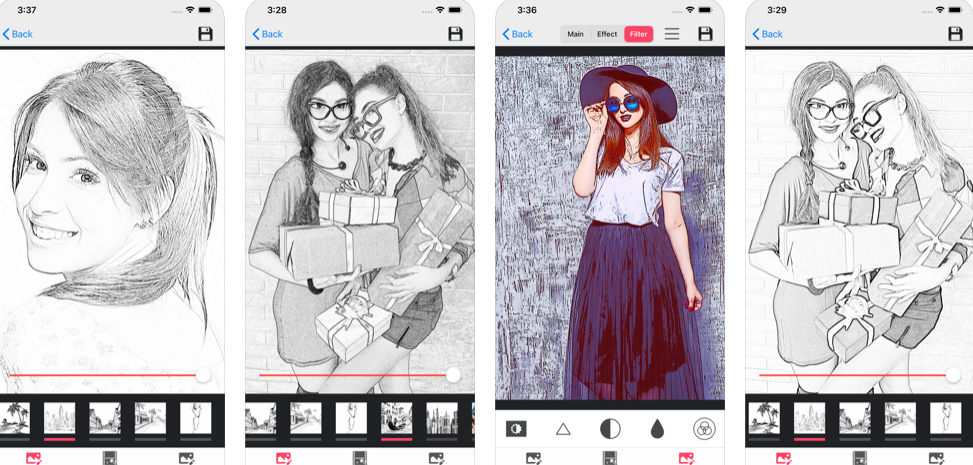 Amazing effects to edit
With a sketch or photo maker, it gives outstanding transformation of your photos. It visually creates a photo with nice effects. You will be amazed by seeing such photos in a single click. Pencil sketch effects are so familiar and the user will get it for iOS mobile. Use some great sketch filters to turn your photos into the drawing. Use this app which is easy to use and navigate the simple tools. You can share it immediately with your friends via social media. Some of the ultra features are listed below as follows.
Best sketching effects
Color drawing effects
Cartoon effects
Light sketch effects
Simple UI Design
Turn into gorgeous drawings
Download it for free
With traditional filters, it uses the awesome artworks and edits them accordingly. User has to download it to the iOS mobile. It is available for free so that everyone can use this app. Within just a single click, it transforms your photos into artworks. With different drawing effects, it permits you to get awesome artworks by creating pencil sketch effects.
You can find out 13 kinds of sketch effects to edit. It has beautiful filters and gives outstanding benefits to users. Get it for free and install it on your device.
Worth Having App – Download the App