Online marketplaces are powerful tools to develop businesses. Are you trying to establish a business base in Africa but wondering where to start? Worry not, Verkoop is an online marketplace, which can help you buy and sell merchandise. There are a lot of apps that can help you do this. How exactly is this app different? Read on to know more about it. The app helps you to buy and sell goods by scanning their tags or barcodes. This can help you save a lot of time and effort. The application features products from all categories right from fashion and apparel to pieces of furniture and used cars.
Anybody can buy or sell used merchandise locally. Most of the items are sold from local dealers who are present in and around your area. It is also possible to negotiate the prices before you make a purchase. If you are a seller, then the customers may wish to negotiate the prices with you before buying a product. You can chat with a seller/ buyer using the inbuilt chat option present in the app. Another great feature offered by the app is the pre-approval of loans. If you are having a cash crisis and need some urgent funds, this marketplace app can help you with this.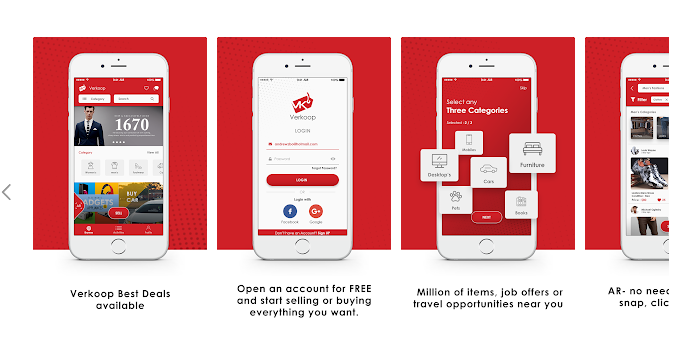 Apart from this, are there any more exciting features being offered by this app? The answer is yes, you can also book your travel tickets easily through the application. If any concerts are happening in your locality or close to your location, the app can highlight those events out for you. You can pick out the events of your liking and book tickets for them. It has a very easy and simple interface. No user manual is required for usage and anybody can use the application without much difficulty.
The application also features another interesting feature called augmented reality. The user can search for an item using its image and the app will identify the item from its huge database. Even if the exact item is not found, the app can identify a similar item for you. This technology is called "augmented reality" and it is a very interesting piece of technology to have in the app. The company also claims that the data that is being shared with the app is highly safe and there are encryption systems in place for it. This is a must-have app for everyone to experience the beauty of a marketplace by sitting at home.
Worth Having App – Download the App