Are you serious about learning and practicing Piano? Let me introduce you to the fastest and extensive platform that lets you to play Piano the way you desire. You can be a beginner or a professional; the app would be of great use when you want to learn at your own pace, whenever and wherever you want. With step-by-step tutorials to know about notes, chords, and the proper techniques, Skoove Learn Piano would be your personal piano tutor.
Released by Learnfield Gmbh, Skoove Learn Piano helps you learn Piano with much ease. This education app has got lessons over 400 that help you to learn, play and progress gradually. It is made available in many different languages including English, German, Japanese and others.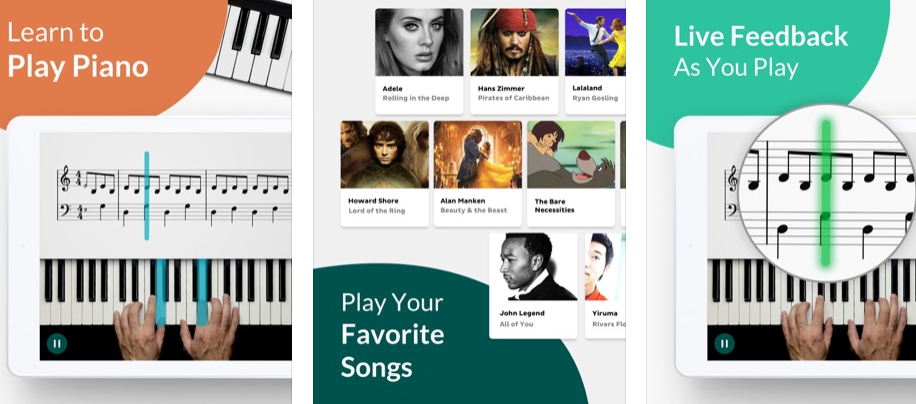 Already over 1 million people are utilising the app and it is featured in top magazines like Forbes, Wired and The Guardian. With the interactive lessons, you can easily find your way through and become the Pianist you have always wanted to be. The app is your ultimate companion that provides you all the support you need to learn and play the piano like how you always wanted to.
Skoove: Learn Piano has hand videos that allow you to get your positions and techniques just right. It has 'play by ear' method that makes you to play the tunes just as you listen. The intelligent AI listens to you and assists you in improving as it formulates the upcoming exercises based on your weaknesses in your previous practices. A moving score on Skoove Piano tells you when and how to play the notes. With the 'playalong' feature in it, you can play your favourite music with a full band.
Skoove identifies the notes you play, telling you what is correct and what is not and where you need to develop. It works smooth on PC, Mac, iPad, and iPhone and on all pianos and keyboards. There is also a virtual keyboard with Skoove to assist you in case you don't have one. With this app, you can get into playing anything that you love like the chart hits of Adele, The Beatles etc., or the classical pieces or your own composition.
Once you start using Skoove: Learn Piano you won't be having second thoughts as it would be your one and only virtual guide that get you along each lesson with perfect courses say: beginner, intermediate and advanced.
Download Skoove Piano this instant and play your heart out all along and become the Pianist you have always dreamt of. It comes with a 7-day free trial, to give you instant access to all songs and online piano lessons. It has many free trial and premium in-app purchases to fit your needs respectively. The number of piano classes, the regular updates, special courses, one-on-one support and period of usage are all tailored for both free and premium Skoove users.
Worth Having App – Download the App