Cartoons are a favourite among children and adults alike. With colourful cartoons and visuals the mobile based gaming market has seen a number of running games that are endless unless you get hit by an obstacle and fail. These games are beneficial in our everyday life as they reduce stress and can be useful in encouraging your response time. But some people tend to get addicted to it and this spoils the fun in the game. It is always better to keep your interests far from addiction. Individual choices in such games vary but the charm that these games display attract people always.
Zombie Monster Run – 3D is a new mobile application that is a running game based theme. It involves a single zombie that treats itself to brains and infects humans on a Halloween night and thus, creating a horde of zombies that keeps increasing. As they increase the most powerful of all is the Titanic Megalodon with its gigantic mouth that devours everything in its path. You must escape from these and survive the run.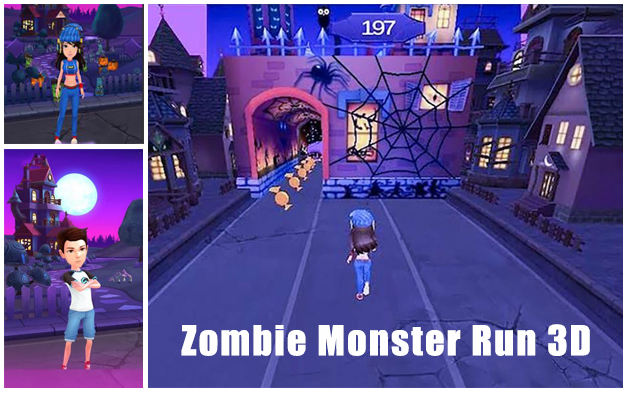 Developed by:
Zombie Monster Run – 3D app is developed by Sky Gamerz and is an Arcade type of game. It is free to download and install in compatible devices.
How the app works:
Download and install 'Zombie Monster Run – 3D' on your device. Now open and start playing the game. Keep running and make sure you avoid all the obstacles that appear on your screen. Swerve, dodge and duck to get the high score in the game.
Features of the app:
The 'Zombie Monster Run – 3D' app comes with a number of cool features.
Is built with amazing power-ups
Creative display
Fun and simple to play
User friendly app
Compatible with: