Are you excited in learning a new language? If yes, then wait no more. Take up a different language and learn a different second language. While you learn a new language your brain processes things better and tries to think widely. Your horizons are expanded and you become more confident. People who are multi-lingual possess the ability to d more tasks at the same time. Learning a new language also improves the memory and sharpens the brain. It also enhances your decision making process and improves your first language.
If you seem to be fascinated by the Zulu language and their culture you can take up the 'Zulu Reader: ZULU LANGUAGE TRANSLATOR' mobile app on your smart phone and learn the language from the app. The 'Zulu Reader: ZULU LANGUAGE TRANSLATOR' app helps people to learn the pronunciation, spelling and usage of the Zulu language words. It also translates your words from one language to another. This app also has a built in quiz program which you can take to increase your scores and to test yourself. Whether you are an expert or a beginner in the Zulu language for the first time, you can easily learn the language using this app.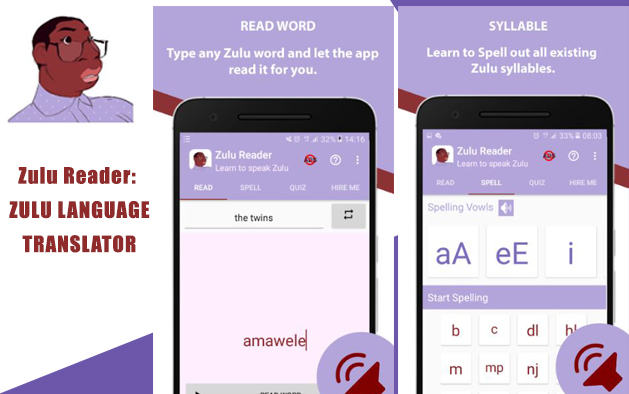 Developed by:
Mdunge developed this application for free and it is an Education category based app.
How the app works:
Download and launch the 'Zulu Reader: ZULU LANGUAGE TRANSLATOR' app
Now open the app and learn the syllables of the Zulu language
Take quizzes to test yourself and known your scores
Improve your scores by learning from the app daily
Features of the app:
Learn the Zulu language
User friendly and easy UI?UX
Read the tough Zulu language and syllables
Learn to pronounce the Zulu language
Compatible with: