During the latest Corona virus epidemic, many people are stuck inside their homes with no contact with the outside world whatsoever. While being stuck in traffic also, people wish they had someone to talk to and chat with. The same goes for when people are home alone with no company to keep them entertained. This method of instant connection with someone during these troubled times is truly an exciting experience. 'CommComm Traffic Social Group' is a social mobile application that works on all smart phones and devices. CommComm is your source for finding and contacting new people during this Corona virus crisis.
Developed by:
'CommComm Traffic Social Group' is developed by CommComm group.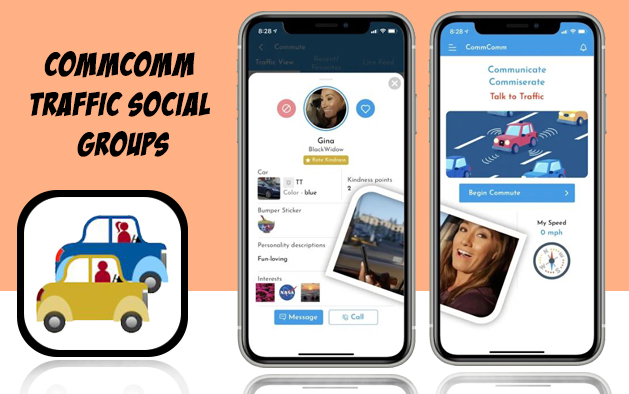 How the app works:
Download and launch the 'CommComm Traffic Social Group' mobile app on your smart phone or other similar devices. Now open the app and fill in all your details and complete your profile. You can now proceed with connecting to people near you. The app allows you to connect and chat with five new people every day. You can also upgrade your membership to the Gold membership if you wish to connect with more people. You can find people near you to talk to during a pandemic crisis like the Corona virus crisis, a traffic jam or a foot traffic. With 'CommComm Traffic Social Group' you will find the best source to meet people around you and bon on excellent terms.
Features of the app:
CommComm Traffic Social Group app has many attractive features. Some of these are listed here.
You can find somebody to carpool with
Meet people who are stuck in traffic with you
Meet someone near you while you are in a cafe and get to have coffee over words
Overcome the traffic boredom
Compatible with: