We might have come across a few people in our lives; they can be either friends or family who had been under substance abuse. When they are subjected to treatment to come out of this, they have great chances of recovery. But, once they complete their treatment, will they be able to lead a normal life? That is quite a tough question. To help them deal with this life aftermath of treatment we have Eudaimonia Recovery Homes. To assist us better they have come up with an app.
Offered by Nova Recovery, it is a sober living app that belongs to the 'Health & Fitness' in both the App Store and the Play Store. The app is to help all the patients who are clients of the Eudaimonia Recovery Homes with all that they need. Sober living homes are located in Houston and Austin of Texas and in Colorado Springs, Colorado. All their requirements like contact information, billing, check-ins, guidelines and schedules are present in this app.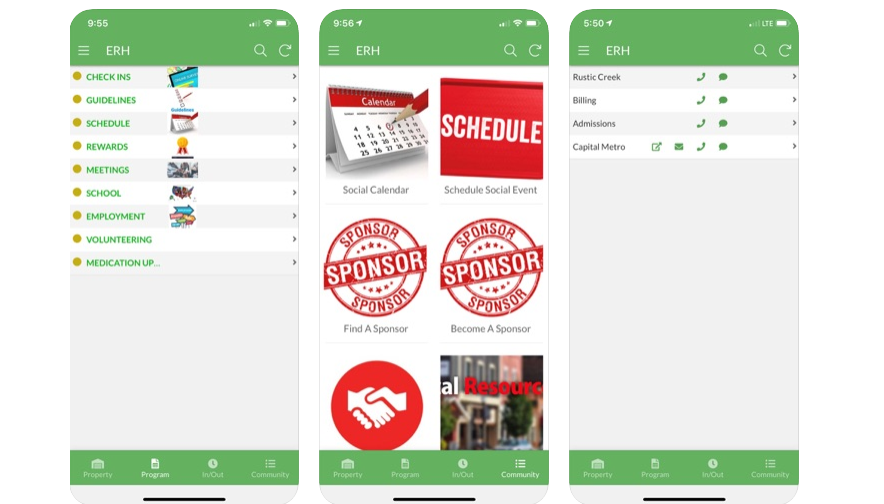 All the residents of this home can have a successful and fun recovery with this app. Users will find four different tabs namely Property, Programs, In/Out and Community. It provides different info regarding the property location, guidelines, maintenance requirements and other info. The details of the various recovery programs can also be found on this app. Using this, you can gain awareness of the different communities, social calendars, nearby recovery meetings, schools, employment opportunities, medication updates and sponsors, etc. These programs will assist in complete support and are accountable to all those who want to come out of addiction and recover fully.
Apart from this, it helps the residents here to receive help immediately depending on the circumstances and needs. They can engage in different activities with other residents of Sober via this app. Eudaimonia Recovery Homes (ERH) app makes recovery a fun-filled experience by awarding users with points for taking part in recovery meetings, check-ins and drug tests.
When someone gets into addiction, it really affects the entire family. Sober Living Homes have helped people in the recovery process in a completely structured environment so that they do not relapse in the early stage of recovery. It streamlines every program requirements and tasks to the residents of sober living. When they go through the transition process, the residents will be able to easily track the progress and communicate with the staff members.
The app is so neatly designed and is very simple for use. Eudaimonia Recovery Homes continuously strives to add many new features to the app to assist its residents much better in the recovery process.
Worth Having app – Download the app