Honestly, despite the regular overload of mobile apps and high range of repeated apps from a certain genre level, I find Mindspa – 4UR Mental Wellbeing app developed by Mind Solutions Ltd to be quality app for all users.
This reputed app will help you cope with difficult emotions in order to make your life better. In this application you will find resources and tools to familiarize with your emotions, to better understand your needs and to help you focus and to achieve your desires, for your personal life as well as your relationships with others. It also offers practical advices and accessible tools to support your mental wellbeing every day.
Salient Features of Mindspa – 4UR Mental Wellbeing
It has useful articles, cases and tips;
Diary, a psychotherapeutic journal with daily submissions and analytics;
Psychosutra, an impressive collection of coping-skills techniques for working with feelings, emotions and specific conditions;
Provides courses, enrollable online programs with psychotherapeutic tasks on dedicated topics
Tests, to help you determine which tools are right for you;
Emergency, a chatbot simulation to support you in critical situations;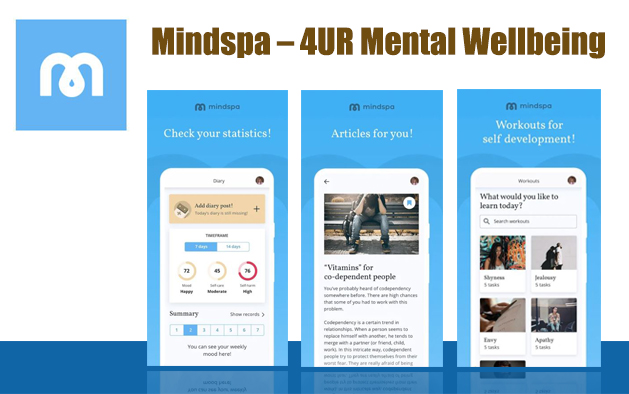 Top Characteristics of Mindspa – 4UR Mental Wellbeing app
Accessible tools to support your mental wellbeing
Simplicity and splendid concepts
Fast loading time & Good Performance
Compatibility and Engaging
Compactness and Visually appealing
Simple and user friendly UI/UX
It is easy to understand stats & diagnostics at your fingertips and adeptly give you the opportunity to track your progress with the motivation to keep going. The whole set of features are beneficial and the concepts are simple enough for anyone to learn on the go. The app also keeps track of your mood and builds new coping skills. Moreover understanding your behaviour and building new habits are key for a stronger, better self.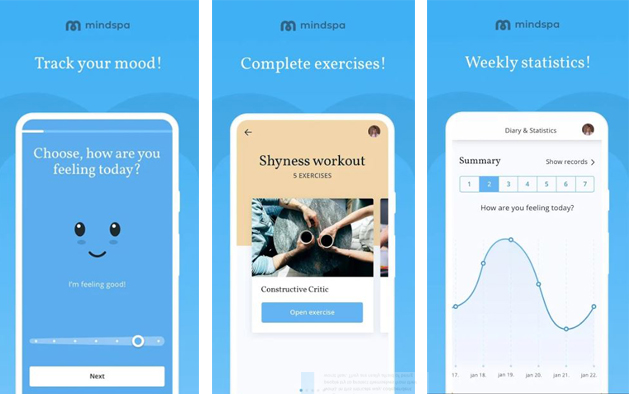 Verdict
Mindspa – 4UR Mental Wellbeing app developed by Mind Solutions Ltd qualitatively offers you the effective tailored programs and beneficial tools for a successful improvement of your mental health.
DOWNLOAD FROM THE APP STORES :