Artificial intelligence is one of the most trending topics in the market. However, it is not what we thought it would be, as inspired by movies and books. AI is currently working in the inner layers of the infrastructure to create a system that is efficient and smarter than before.
AI is a combination of various tools and technologies that give machines the ability to think and analyze. Depending on what the enterprises are looking for, AI can be implemented in individual departments or throughout the enterprise.
As AI gets further developed, we will see many complex innovations making way into the market. While we wait for that to happen, we help enterprises in understanding and adopting AI so that when AI begins to fully take over, businesses will be ready for the change.
Machine learning, computer vision, natural language processing, deep learning, etc. are some of the components and technologies that are being used to integrate AI into the business system of the enterprise, be it on-premises or on the cloud.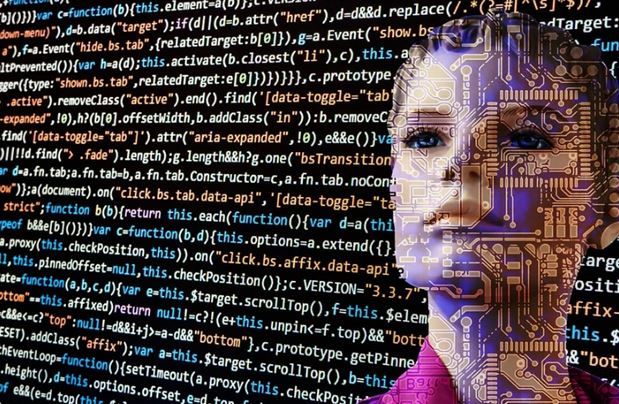 Many leading AI companies in US are exclusively helping enterprises in identifying areas that need AI and integrating the technology into their systems for desired results. Here is how enterprises can adopt artificial intelligence in their enterprises.
Understand Artificial Intelligence
Research is necessary when an enterprise is going to try something new. The rules stay the same with AI. There is a lot of information available online- research papers, use cases, etc. that detail what artificial intelligence is and how it has to be used (and not used). Enterprises can also contact companies that offer AI technology and services and join their classes/ courses or meetings/ programs to learn more.
Make Note of Problem Areas
What does the enterprise want AI to do? What are the problem areas in the business that need to be focused on? Is it quality production? Customer service? Marketing and sales? Talent management? Identify the areas that need AI and make note of what should be improved. This can be time-consuming as each department has to be analyzed in detail to arrive at a proper conclusion.
Assess the Value of AI Technology
Now try to gauge what and how AI could change in the enterprise. What would be the new business and financial value of the enterprise after integrating AI into the system? What would be the cost of the process? What extent of returns is the enterprise expecting? Create a file with both details to see how much of it is feasible (based on the financial condition of the enterprise).
Identify Knowledge Gap- Hire Experts
Once an enterprise is all set to bring AI into the business, it's important to accept that there will be a potential knowledge gap. Employees may not be able to work with new technology. While they can be trained, it is essential to acknowledge that they do need training. Instead of choosing employees from the organization to integrate AI into the business, enterprises should hire for the job. Let those who know what to do take over the process and also train the employees.
Start on a Small Scale
No matter how exciting AI sounds, don't go all into it at once. Many things could wrong with AI if enterprises are not careful. Some enterprises have made the same mistake and ended up achieving the opposite of what they wanted. Start small, pick one area of the business, and focus on it. However, make arrangements for data storage, whether it is on-premises, data centers, or on the cloud.
Make AI a Part of Daily Operations
Using AI tools should become a part of everyday work for the employees. Automate recurring tasks. Let employees get used to AI systems and use them effectively. This will also help in saving time and increasing employee productivity. Enterprises will see a reduction in the cost of investment for daily operations.
Build and Grow- One Step at a Time
Let AI grow naturally into the business. As technology gets updated, upgrade the systems and train the employees. Use AI to help employees become successful while expanding the business. Align employee goals and business goals with AI to enhance all aspects of the business and bring a positive change.
The leading AI companies in US say that balancing between humans and technology is very crucial in the current scenario. We haven't yet reached a stage where AI can completely replace humans. Focus on employees and technology. Let them work in tandem and rely on each other.
Contact AI providers to understand the intricacies of artificial intelligence and gradually make it a part of the enterprise. Ask questions, be sure to study and research more about AI not just before integration but also after. Learning is a continuous process.