Spending time looking for someplace to put your car on crowded city streets, mall lots or any other destinations is a serious matter. Do you know around 30 percent of a city's traffic is attributable to people hunting for parking. It's such a headache when you don't get any parking while going outside. But, there are some provisions made through which you can book a parking spot in advance before going to some place. If you regularly go to some place or you're an employee at a restaurant, mall, etc., you can book parking for the whole month. Yes, it has become possible because of the Way app which has been recently launched by Way Com, Inc.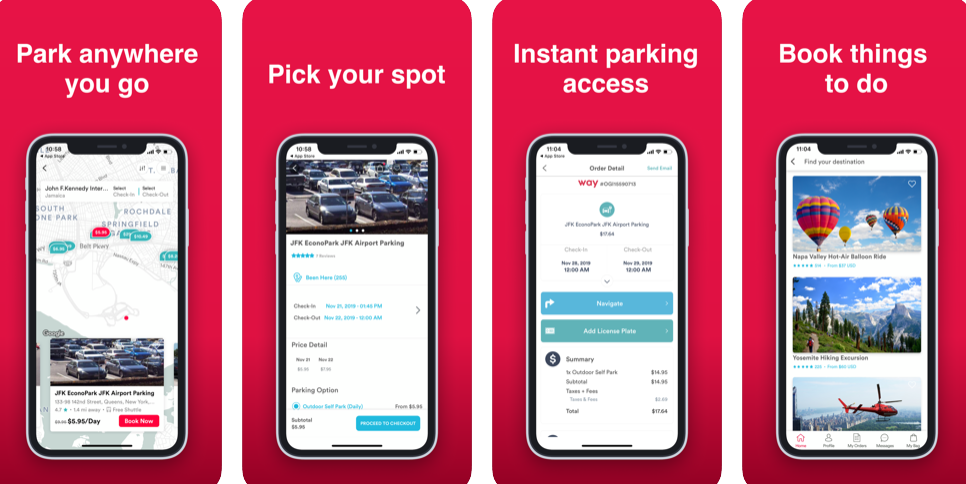 Way is an app which offers booking a parking space for your vehicle wherever you go in the U.S and Canada. You can select a parking space, fix the time, book it and pay via the app for a couple of hours or monthly basis. Not only the parking, Way app helps you to book tickets for movie shows, restaurants, events, travel destinations at the best prices! It's the number 1 app for booking a parking space anywhere you go! Moreover, it's an efficient, easy to use and cheap app for booking parking. You can book a parking anywhere in the city, Airport or any other place and provide various other services on the app.
The graphics of the app are quite decent and the app is intuitive in nature. It works very smoothly and you can quickly book anything you want via the app. It gets updated from time to time so that you can book easily. There is no need to worry at all when you have the Way app on your phone! It's a pocket friendly app when it comes to finding parking lots for your vehicle. You can explore the best places in the city such as LA, NYC, SF, etc. at a lower rate of parking and book parking anywhere in the United States. Also, it gives you a Way Pass that allows you to park your vehicle even at the most crowded spot at an affordable price.
You can find parking lots in around 100+ cities of the U.S and Canada. It provides you discounts on over 100,000 activities, yours and attractions such as Las Vegas Shows, Seattle City Pass, Atlanta City Pass, San Francisco City Pass, Boston City Pass, the New York Pass, SeaWorld Tickets, Universal Studios Tickets and many more places. So if you find any problem with the app, you can contact its customer support which is available 24/7. They respond to you very quickly and assure you about their services. With this app, you can also reach your spot using the map provided with the app and do a lot more via this app. It's just amazing!
Get the app now and book a parking space without any hassle!
It's available on the Google Play Store for all the Android users!
Worth Having app – Download for iOS – For Android – Website