Are you into marketing, design, management or sales or any other work profile? Whatever it is that you do, your entire project needs some help to execute them without any hurdles. All of this can be achieved with the help of project collaboration tool or management software. One such awesome tool that I recommended my business peers is Infolio.
Infolio has many features incorporated in one place. The drag and drop interface of the app helps you to keep track of the progress of the different projects visually. Users will be able to keep an eye after each progress. New statuses, lists can be added and renamed in Infolio so that you can customize the workflow of your project according to your needs. If the tasks are more complex, you will be able to add sub-tasks and select the due dates and assignees for each subtask. This helps you to add more detail and structure to your workflow.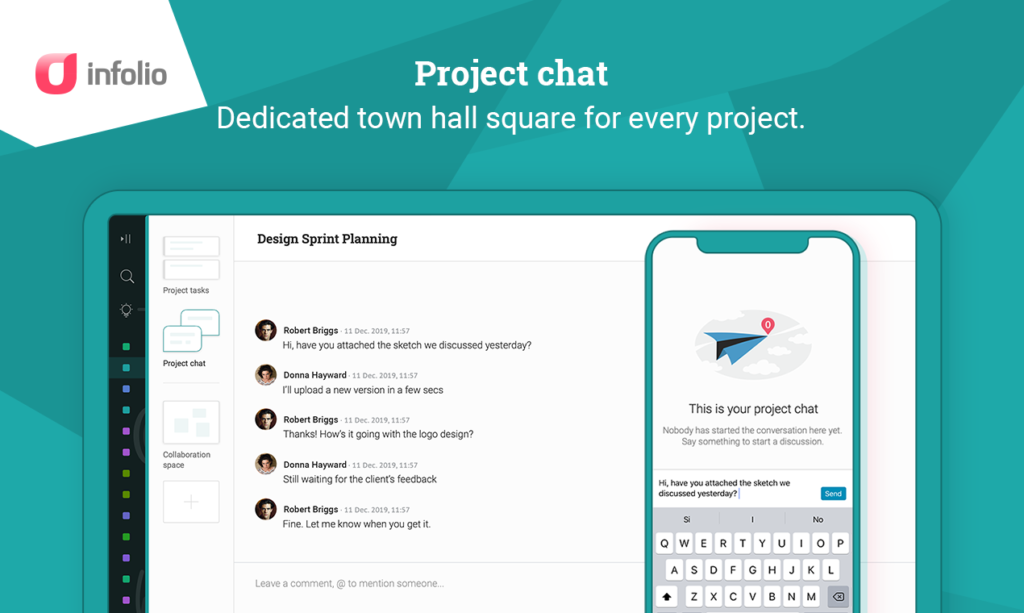 There are also filtering options in the application that allow you to categorise whatever you do by lists, statuses and assignees. Tasks can be organized from top to bottom depending upon the priorities and users can add tags to highlight them based upon the urgency. Apart from all of this, there are other features on the app that help you to get things done. These include multiple views, custom fields, file sharing, visual collaboration spaces and project chats.
Apart from the kanban boards, the application has a board view, table view, and calendar view that assist you in looking at your project from a different perspective. Different custom fields can also be added to your tasks to help with marking branches, additional statuses, client information versions and others. Infolio provides you with the comfort of having everything in one place and you can collaborate and share files on this visual collaboration boards/spaces.
The visual collaboration spaces on Infolio make everyone on the team to brainstorm, come up with different ideas and share them. People can add notes, share links, write comments, share files, etc. These spaces can be used for content collaboration, or for organizing the project assets and other project-related information. The Infolio project chat serves as an easy method to collaborate on your thoughts and ideas with the team members during the project execution.
Infolio is completely free for use and it doesn't require any credit card. Users should just sign in with their Google account or email address to get started. There is a free plan available for the users and the professional plan comes for a price of $4.99 which many features. The only difference is the storage space that is 1 GB Vs 50 GB.
Worth Having webapp – Try Infolio today