A QR code is an image that can be scanned within a few seconds and it can be read using a smartphone camera. Every single QR code has several black squares and dots that represent some kind of information. When a smartphone scans this code, it gets translated into something that humans can easily understand. Many explanatory videos are now available on the internet and these videos can easily be streamlined to users so that they can view them with the help of a single QR code scanning app.
HelpQR Scan and Browse allow users to watch videos with the help of a simple QR Code scanner. Users can include social media links, or their website to direct the traffic. With the idea of virtual classrooms where people connect online to learn things they desire, this app would be of great use. Students are improving their knowledge every day and they get to know about everything using explanatory videos.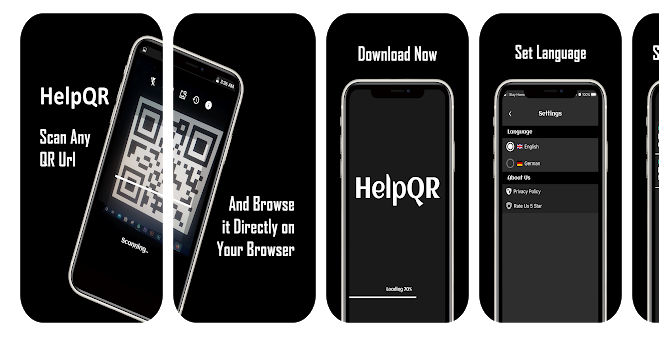 Given by the developer Lieber Verwalter, HelpQR is an awesome method to start explanatory videos with the help of QR URLs. HelpQR allows users to fetch links/videos very quickly and users need not click anything. Just focus the mobile to quickly scan the QR code and the QR URL gets directly opened in the browser. People will be able to access any audio/video file and learn from it. When users click on any third-party links they will be directed to that site.
HelpQR has the following menu tabs. The 'History' section is where the users can keep track of all the URLs they have visited so far. All the links that were downloaded earlier can be found in this section. Unwanted web links can be deleted. The 'About Us' section permits users to put a rating for this app and information about the privacy policy of the app is visible under the 'Privacy Policy' section of the app. If you are much concerned about the security of the app, then you need not worry. The app collects your data only for providing and improving the service.
The language preference can be set by the user as either 'German' or 'English'. HelpQR Scan and Browse requires Android 4.1 or later versions. HelpQR is a paid app and it is a must-have for anyone interesting in learning. It would serve as a great boon to all the learners and teachers out there as it makes scanning and getting URL much easier.
Worth Having App – Download the App