It seems while I feel like I've experienced every new apps, I'm still always looking out for more, and1Locker Secret Photo Albumapp(https://www.1locker.app/)is one that kept interested me when I saw it on the App Store. After spending good time with it, I can say that it's certainly qualitative app to unwind with.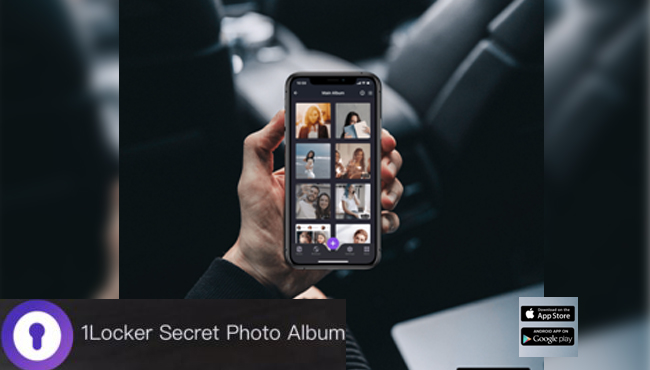 DOWNLOAD FROM APP STORE:https://apple.co/3qjoAxd
GOOGLE PLAYSTORE:https://bit.ly/2Vh0dCc
Take Advantage of 1LockerSecret Photo Album
1Locker Secret Photo Album qualitatively secures personal photos and videos by locking them down with PIN number protection.It's the best vault for storing personal photos, videos, passwords, and notes. With its beautiful design, user-friendly interface and advanced encryption, you can keep the prying eyes away, protect your privacy, secure your photos, and save phone space.
1Locker Secret Photo Album Used for
It preserve secret photos and albums to store great and special memories
You can share stored media to yourself or friends
Possible to Browse private webpages without leaving any histories
Assist to memorize and secure passwords
It can protect notes of your driver's license, ID cards, and credit cards
You can collect personal contacts and make a phone call/send a text with one click

Important Features of 1Locker Secret Photo Album
Easy-to-use PIN access
Face ID/Touch ID protection
Advanced alphabetic passwords
Decoy account to hide real private stuff
Photo and video backup through wi-fi
Customizable photo albums, with cover photos
Lock the app from settings
Beautiful design and great user experience
Sharing or exporting your photos and videos later on
Dark Mode in iOS 13
No annoying ads
Best Aspects of Secret Photo Album · 1Locker
The parents can prevent their children from seeing some private stuff on their phones;
You can store hundreds of passwords from various websites;
Women who suffer harassment can record memos and take photos to save evidence to protect them.
A new father used 1Locker to store his wife's birth-giving photos, to avoid co-workers from seeing them
You can just stuff this app with anything you don't want anyone else to see
Final Say
So recently I heard about 1Locker Secret Photo Albumapp, and it was something so different that I couldn't wait for to use it. Now I must say, this is a completely fresh approach to Locking app in general, and it shouldn't be missed.
For more information, please visit https://www.1locker.app/ or follow its Twitter:https://twitter.com/SPA_SecretPhoto.