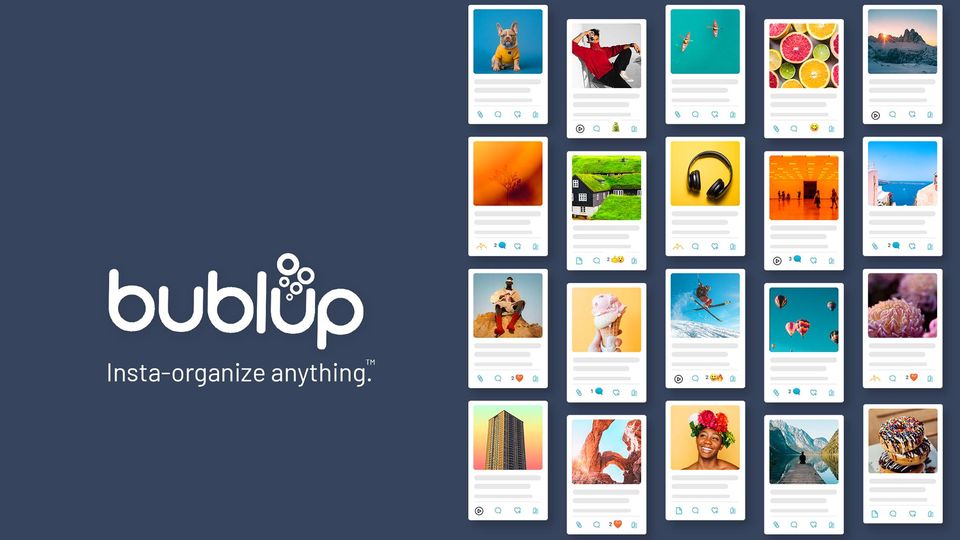 An organized workspace is one of the basic infrastructures needed for a business to run smoothly. The more hassle-free spaces you can have, the more productivity happens. The cloud is one of the best inventions made after the arrival of the internet. And now there is a new kind of cloud that has hit the market. Bublup, the "Cloud Reimagined," is the upgraded version of the cloud because of its potential to go beyond what other cloud storage products let you do.
As a Web developer, I strongly recommend using this extraordinary system for every client I've been working with. I know most of my clients have a unique business structure and often lack an organized workspace. What is great about Bublup, is that it can be your file manager, and because you can save anything in one place, it enhances your productivity.
The basic usage of any cloud product is the ability to store and share files in and out of the product. Bublup can hold any kind of files such as documents, videos, photos, presentations, and more. These files can be stored in an unlimited number of virtual folders, and any number of subfolders can be created to help you stay organized. Now, finding anything you need is easy, and the files you store in the cloud can be stored together in the way you wanted them to be.
The ability to personalize your workspace with custom photos and colors make the interface more unique. In Bublup, you can also share your files with your friends and colleagues by providing access to them via a group folder. Also, you can manage who is contributing to your folder using various permissions. Bublup is very safe to use, and the files you are sharing will be kept confidential until you give access to your folder or share them publicly.
Perhaps the most amazing feature of Bublup is the ability to make a "roll." We know we can't design a website in a single night, so every entrepreneur or business developer needs a quick way to share their work with the public. By using Bublup, they can make themselves a stylish web page within minutes. And you can instantly share your content with anyone whether they have a Bublup account or not. .
You can find product videos that show off Bublup on YouTube. And users can try Bublup for free on both iOS and Android mobile phones. If you have questions, feel free to reach out to them at support@bublup.com.