On every social media website like Facebook, Pinterest, and Twitter, the one thing gaining popularity is Infographics. Theanimated infographic is the most popular medium you will find for spreading awareness regarding your business. No other medium can deliver information as fast as these. Due to this, it attracts a huge number of unique traffic to your business. When you want to include infographics in all the marketing campaigns, you must associate with a professional SEO company. The working together of SEO and infographics can do wonders for your business.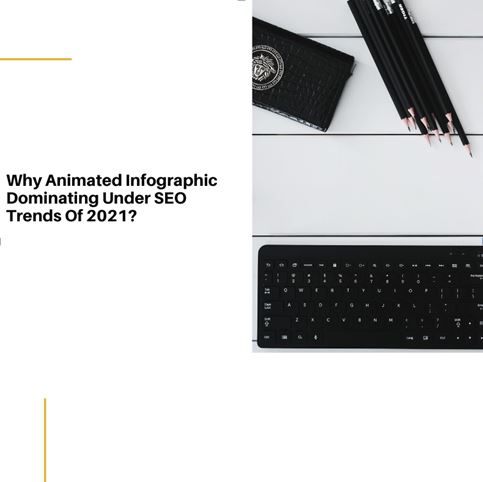 Let's Learn What is Infographics?
It is beneficial to learn how infographics prove to boost your SEO efforts, but first, it is imperative to learn the concept of infographics. An infographic illustrates figures, data, and facts in an eye-catching visual format that users can digest and remember easily. Those monotonous numbers and dull facts need not be like that anymore, as infographics make those memorable and intriguing. However, interactive infographic and not static is what gives an edge to businesses.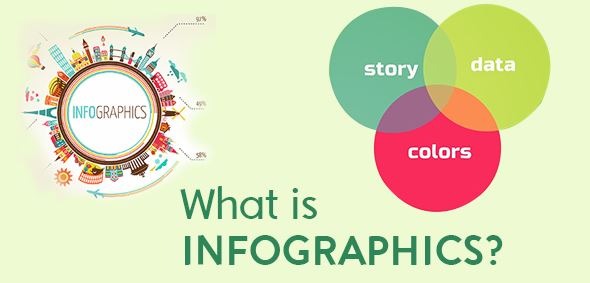 An animated infographic makes you a retro feel. So, take all data, spice it up with animated infographics and images for maximum impact. An animated infographic is far affordable than video content as well. It does not need a huge production budget, cameras, studios for producing action, lights, etc. Animated infographics are beneficial in context to the size of the video file as well. It is possible to post directly to the website, and you do not even need to use YouTube for it.
Why Is Animation Important For Infographics?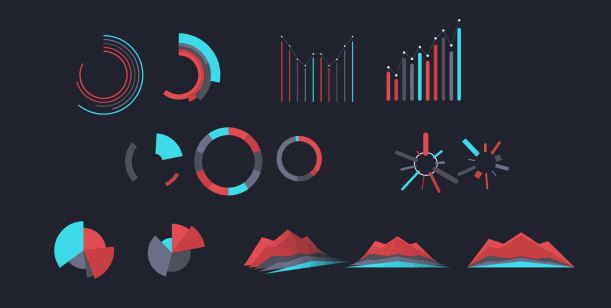 Static infographics are amazing to work with, especially for businesses of today's time. To do this, you do not even need to adapt to newfangled technology. You can recycle the best infographics from your collection and recycle them. Take the present brilliant idea and jazz it up as you add few moving parts. As you update the existing content, you can make it more relevant and fresh. An infographic that contains animation utilizes a myriad of means for attaining the motion. The most typical way of moving it is with animated GIFs.
These days, people keep coming across those pretty animated GIFs all over the social media channels. But do you know why these are effective? It is effective as it helps grab the attention of the viewers and users, makes them smile, and can even request you to share more with them. Loop images can give shape to animated GIFs. If you want to add motion to the infographic, it is important to animate sections of the infographic with a series or single animated GIF.
It would help if you began by looking at the present infographic for learning which element needs to be animated. But if you are beginning from scratch, you must first do some proper planning to convey the message most entertainingly.
Benefits of Infographics in SEO
No matter how complex any information is, an animated infographic takes the shape of an understandable and fun design. With this prospect to utilize animation, it is possible to heighten the reach of the infographic. Zipping past the screen and bouncing up and down, animation enables everything. Motion can offer infographics a fresh impact. Here we've listed the benefits of animated infographics below:
A Broader Audience: The human mind loves motion and, in a way, is trained for noticing it. Adding motion can develop an engaging experience for the audience that will mean more post shares by people. It benefits the way you showcase information that ultimately helps in reaching a broader audience. Hence, make all your contents move for the magic.
Better Storytelling: Static infographic is something that makes it challenging to explain a particular topic. There can be mechanical syncopation, implied movement, or chemical reaction that might not be correctly conceptualized with static images. So it is best to use an animated infographic maker here that will help in visualizing the complex ideas in a better manner. Contents will then easily "click" with the entire audience.
You can start by developing an infographic that enlightens how you can train your puppy for following a sequence of commands (stay, sit, etc.). Here you can explain the verbal commands and gestures you must utilize and give and what the puppy must do to receive the commands. A static infographic is the best solution for achieving this. It will include 3 or 4 step-by-step pictures for every command. In this way, the audience will get the concept.
Adding motion in this space can be beneficial for several reasons, and they are:
The infographic can explain any idea accurately with implementing motion.
Engaging infographic helps businesses stand out, leading to shareability and high rank in SERPs.
Single animations always use less space on infographics. It becomes more palatable and concise.
How Infographics and SEO Work Together?
If you look at it from SEO, interactive infographics is the most efficient method for link building. In comparison to other methods of link building, an infographic can generate more amounts of backlinks. The reason why animated infographics are becoming more compelling is listed below:
Operative Marketing Tool: Digital marketers consider infographics as the most important marketing tool these days. People love content that carries visual content, which explains the soaring popularity of infographics.
Spread Brand Awareness: With an animated infographic, you can impart vital information regarding your business, services, and products through eye-catching visual content. It is significant to create an infographic precisely to function as a convenient and valuable communication tool for defining your brand. It will not only boost brand awareness but will also enhance website traffic to a large extent.
Infographics are Linkable: Digital marketers can receive many results with interactive infographics. Infographics contain relevancy and are easily shareable even after many months of direct publishing on a specific website.
Making Correct Content for the Target Audience: As per a study, businesses that regularly use infographics in their content marketing strategies have witnessed a 70% enhancement in revenue. Adding visual elements and images to the content helps in boosting the viewership. It can make all posts go quite viral.
Develop Additional Inbound Promotional Opportunities: The research for exclusive data and information for infographics can be reprocessed elsewhere for generating further inbound advertising prospects. Properly utilizing graphs, pictures, charts can help you become a professional in the realm of infographics. But whichever content you offer in the infographics, you must make it useful and relevant for the targeted audiences. Content that you produce must be well-researched as it will help in enhancing online credibility. When the visual elements are attention-grabbing in the infographics, it can generate more followers, subscribers, likes, and more target audience towards the website.
Best Infographics for Creating the Perfect Message
Turning leaden and gloomy contents or subjects into a fascinating experience is possible with interactive infographics. Infographics are those digestible jiffs of contents with which you can express your message to your target audience.
Putting Forward a Unique Twist:Infographics must carry a unique touch for impacting peoples' minds. Such designs will always acquire the targeted audiences' consciousness.
Importance of Creative Messages:The target audience can drop interest in the contents, especially when you put forward a lot of information at once. Extensive utilization of designs and pictures and several tints in the background are instances that make data challenging to understand. But when you use an interactive infographic maker, users can comprehend data in a better manner. Today's world is a busy one where people need crunchy and petite information, or else they might be a victim of distraction.
There is No Need of Excessive Information:Your target audience can lose interest in the content you publish if you provide too many details at once. Extensive utilization of designs and images and several tints in the background can make data difficult to understand. But when you use an interactive infographic maker, data becomes simple to understand. Today's world is a busy one where people want to witness crisp and short information or else, and they might get distracted.
Presenting the Minimal Text:Whenever you create pages that contain a lot of words, there are chances that the audience will lose interest. Hence, it is crucial to keep the infographic simple, and you must use minimal words. There must only be information that interests the target audience.
Sharing Buttons:The best way of reaching more and more people is by adding sharing buttons. With these buttons, people can share details and facts with other individuals. The sources through which you can attempt to make the message reach the world are LinkedIn, Facebook, Twitter, Pinterest, etc. Users should not feel troubled while using the buttons.
Final Say
When you want to boost your site and marketing traffic, you must indulge in correctly utilizing an animated infographic. You can even prefer to appoint a professional SEO Companyfor your infographic requirements. However, do not just depend on images. Using the correct combination of images and words is equally important. Also, optimizing the infographics for search engine optimization is the most important task. Create the best content with eye-catching infographics and help your business level up.