When I was away from my home town, I was so worried I wouldn't be able to know what's going on in my home place. When I was surfing the net to find a place where I can know all the news, I came across Pick TV. It is a great boon to all those who love to watch TV. Not just the news, the app brings a repertoire of free live TV channels.
Updated on May 13, 2021, Pick TV, belonging to the Entertainment category broadcasts the channels from different countries all over the world and supports about 28 languages. All that the user has to do is just install the app and that's it. They can enjoy seamless TV programs with just a few clicks. The app broadcasts a plethora of channels including business, lifestyle, education, shopping, religion, cartoons and a lot more. The app is simply great and it doesn't stop or crash in-between. All that you need is a good internet connection.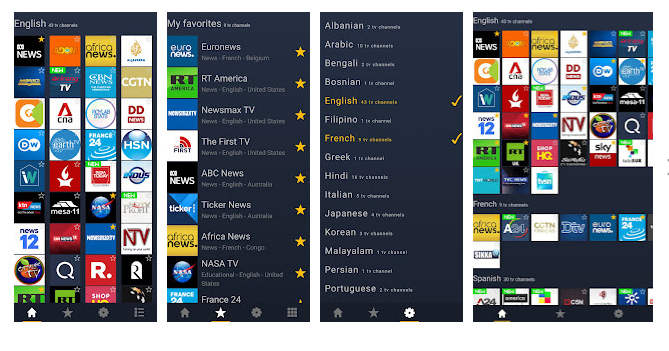 No registration, no software or hardware is required to use this app. I enjoy watching the business news and was surprised to see the list of free channels that can be viewed here. Pick TV is the app version of the website TVWeb360 and it provides you with the best experience of watching your favourite TV channels. TVWeb360 provides access to local and international Web TV stations from more than 50 countries in 15 languages. Wherever you might be, this becomes one easy way to be in touch with your home town/country. If you own a website, you can also enjoy embedding TVWeb360 to your website. 
Pick TV interface is so smooth and is easy to operate. Users just have to select the channels from the list of channels available and watch them. A list of all their favourite ones can also be created. The team of Pick TV is open to your suggestions and feedback and you can write to them at info@infonet.ca. The app allows people to suggest channels they wish to watch online by filling out a form. They can also become content partners if they have content and the technology to attract global viewers.
Pick TV is compatible with both iOS and Android devices. The app is suitable for people of all age groups. With over 372 live TV channels, Pick TV is a neat choice when it comes to watching TV online.
Worth Having App – Download the App