Have you installed the latest Mac OS update?
If you did, you know that various features have changed the way you use your Mac. These features were developed and tested over a long time, and therefore, you can expect them to give you a better experience than what you have been used to.
From changes to apps to the introduction of new features, you can be sure to enjoy a whole new experience after installing these updates. The Mac OS Monterey also aims at improving your security across various platforms while enhancing the way you share content. It is an update that opens up a whole world of new technological possibilities.
Here is a look at the latest updates to the Mac OS and how they are likely to change the way you communicate and share media files.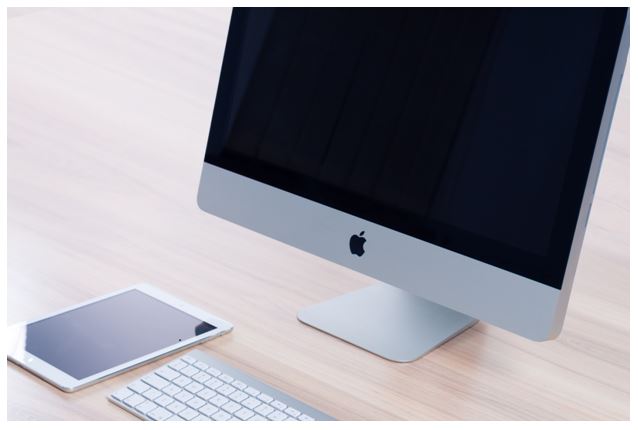 1. New App Features on Mac OS Monterey
Apple has introduced new app features which already have people talking about how great they are. Some of the Apps that have changed include:
FaceTime
Notes
Airplay
Maps
Shortcuts
Safari
The FaceTime app is also changing across various devices and replaced by a new app, SharePlay. This unique feature allows you to call anyone and watch TV or movies together as if you are in the same room. The best part is that you can share the movies with anyone, including those who do not use Mac.
The app comes with screen sharing capabilities, you can share an entire screen or one app with a person of your choice. This makes it a good feature for coworkers, or people who just want to share some fun. The app also uses spatial audio to make the voices of people sound like they are coming from where each person is.
The Shortcuts app is now available too, having been available on iPhone and iPad earlier. This means that you can access all your shortcuts in one place and reduce the time it takes you to search for files and other items.
In addition to that, Mac-specific shortcuts have been designed in the gallery so that you can make your own.
2. More Latest Mac Updates on Apps
Safari now has a redesigned tab bar that blends into the background of every webpage. This tab takes the color of the web page that you visit to give you a better visual appeal. To give even better experiences, it extends the webpage to the edge of the window so that you can have more space.
If you enjoyed using Maps, you will like the new macOS because it comes with more details to help you capture an accurate representation of a place.
For instance, some cities have been credited with more detail to improve the visibility of roads, trees, buildings, and neighborhoods. This detailed experienced can only be found in major cities like New York, San Francisco, London, and Los Angeles.
Mac OS Monterey also comes with a Quick Notes app which is enhanced to jot down notes regardless of what you are doing. A little note icon will pop up when you place the cursor in the bottom right corner. If you click on that icon, a Quick Note opens up and you can write anything including thoughts, links, saving photos, and more.
3. Photos, Universal Control, and Focus
There are new animations in the memories feature which is in the Photos app. The new updates also introduced transition styles, looks, and color options. The interface also has an improvement to make it easy to navigate through slideshows.
Monterey features M1 Universal control that gives you more control of your connected Apple devices. With your Mac, you can control all iPads, and Macs that are linked to you, no matter how many they are. You can control them using your mouse, trackpad, or keyboard.
Focus is an app that has been introduced to help you focus on important activities by eliminating distractions. It works like 'Do Not Disturb' although it is more effective. When you turn it on, you can focus on your work or any other activity without distractions from unnecessary things.
4. Live Text Feature
Mac OS Monterey has also introduced the Live Text feature which can recognize and change the text in a photo.
For example, it can take text from a picture of a receipt, and turn it into text that you can copy and paste into other applications. It makes it easy for you to share texts on images.
5. Visual Lookup
If you have been trying to identify landmarks using your phone, you now have a new Mac feature that allows you to do so with ease. The new Visual Lookup feature can also identify unique and interesting plants, dogs, works of art, and much more. To make it even better, you can use it with other apps and on the web too.
6. Translate
You will find the new Translate feature which can convert text into a language that you understand. You only need to right-click on the text and the translate option will show. However, you need to specify your preferred language.
7. Privacy Updates
You can check out the new privacy updates on Mac, which allow you to hide your emails and manage passwords in a better way. It also comes with child safety features. For instance, it can scan photos for child sexual abuse materials.
8. Airpods Update
Listening to music and watching videos on your Mac has never been better than what you will experience with the Airpods Update. They allow you to enjoy spatial audio as well as dynamic head tracking. The result is that you can enjoy theater-like sound even though you are only listening to your Mac.
Install the Latest Mac OS Update and Enjoy Great Features
From the information above, it is clear that the latest Mac OS update will give you the best experience. It is time to install them and enjoy what they have to offer. You may also want to upgrade your device for a better experience.
You can learn much more about this topic by reading articles on our website.