Real prize mobile games are gaining popularity with people as they work from home. Apart from winning real prizes, the excitement and fun they offer are more refreshing indeed. Users can get an opportunity they have been craving to win huge and ensure the safety, comfort and convenience of being able to win anytime, anywhere.
Offered by Game Knight, Reel Stakes Casino is real money Casino game that allows users to have fun playing this blackjack and poker game. Not only fun but making some money is also possible with this app. To play this game, users will have to create a b spot account which is a US licensed real money gambling platform.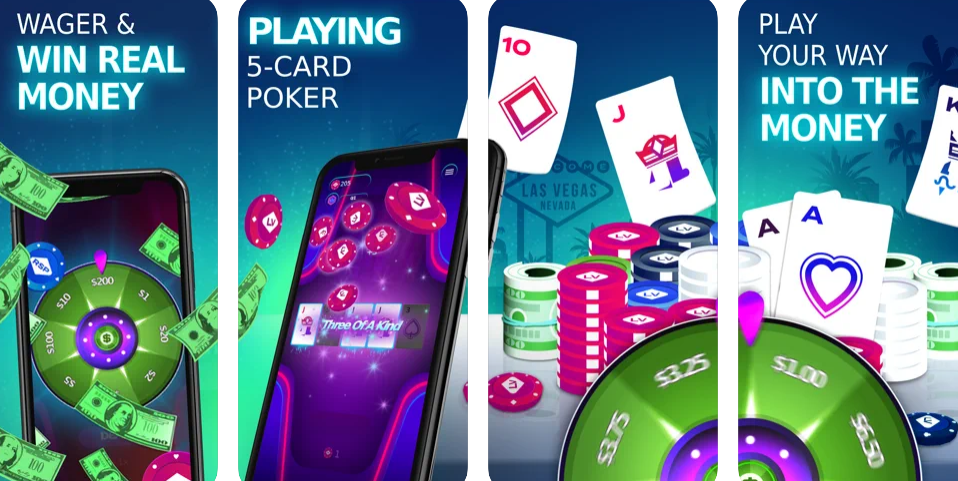 The app lets the users master their skills building winning poker and blackjack hands and collecting awesome rewards. Users can play by downloading Reel Stakes Casino from the App Store. To wager big and win some real money users are required to first create a b spot account. Situated in Los Angeles, b spot is licensed to regulate online horse race wagering by State licenses and the federal Interstate Horseracing Act.
With Reel Stakes Casino users can master the blackjack or poker skills and play more and more to win some real money. Users can earn more bonus slot spins and increase their bets and continue gaming with them. The game design is sleek and intuitive and the sound effects are amazing. Every spin of the money wheel is guaranteed to award you with some prize amount and it makes you rich in a shorter span.
Reel Stakes Casino requires iOS 12.0 or later versions of your iPhone, iPad and iPod touch. It comes with Frequent/Intense Contests, Gambling and Frequent/Intense Simulated Gambling. The gamers must be 21 and above to play for money. To stay in update with the latest news, game updates and special offers, users can subscribe by giving the mail address. The team is open to suggestions and users can use the support icon in the app or write to them at help@gameknight.com.
The team of Game Knight strives hard to provide a world-class digital experience to all of its users. The team members strive hard to put the fun of the game first and to make the winning process a real experience. They create a new mobile experience and contribute to the next-generation real-money and real-prize games.
Download the Reel Stakes Casino: Real Money app and play for free to obtain some real cash.