Technology is an important part of our life and our children's future. It is up to all of us, as parents and teachers alike, to determine how essential technology is in our children's daily lives. Many of us use technology in our houses on a daily basis, and we want our kids to use apps and games and other things that help them with building skills like reading, understanding words, and doing math. Even if our children are exposed to excessive screen time, it should be productive, and it should encourage learning, and to be able to do that is significant for any parent. Hence, the ever-growing search of parents and teachers continues for apps and games that the kids can learn from.
To help parents and teachers in their search for such apps, I present to you one of my most favorite reading and learning apps for kindergarteners. Kindergarten Learning Games by thelearningapps is a very fun and interactive kid-friendly app that makes learning super fun and enjoyable. The app contains six different categories for the kids to learn from.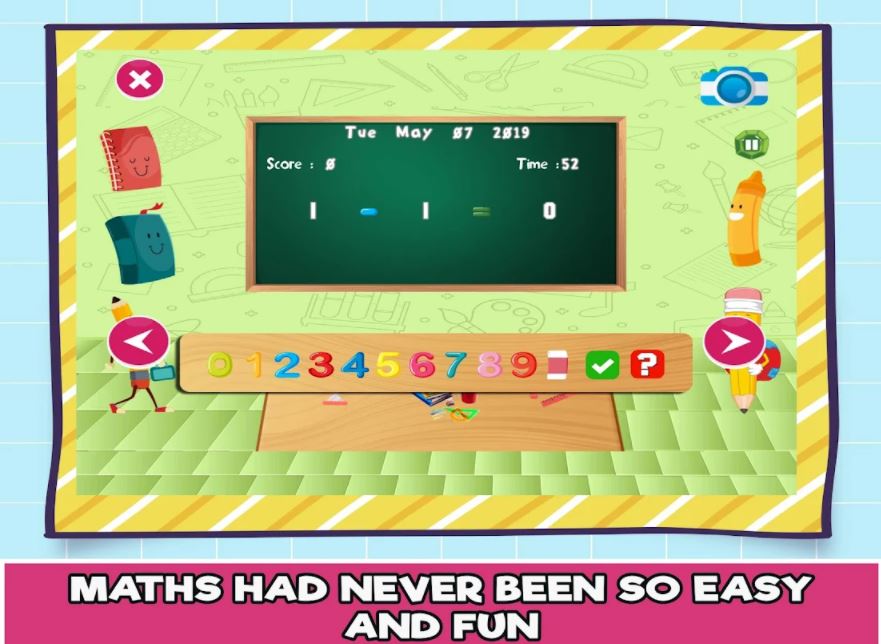 The Kindergarten Learning App focuses on:
Alphabet learning as well as a bit of math for the young learners. The easy touch tap screen allows kids to move from one screen to another, and the attractive and bright, the colorful background makes the kids love the app even more and want to keep using it.
It has six sections in total, and each section is equally fun and full of learning for kids. The math section of this app is not just learning numbers but, in fact, the kid-friendly user interface allows the kids to interact with the learning process and also have fun at the same time. A sound pronouncing the numbers is played while tapping on it. Two kinds of numbers are shown in the form of finger counting and numbers. After learning numbers up to 10, the screen goes towards a sort of quiz screen where the kids have to choose the correct number with what is shown. Along with learning numbers, there are also many boards for matching numbers and single-digit addition and subtraction. Kindergarten Learning Games app makes the kindergarten kids learn math interactively and in a fun way that helps them in learning and identifying numbers, finger counting, and matching, and with some simple addition and subtraction to help them with their school work.
All in all, it is a great app for toddlers who are just beginning to enroll in schools. This can be a fun way that they can introduce alphabets and numbers to the children. Parents, guardians, and teachers can also take a sigh of relief knowing that with this app, the screen time for the kids will be more productive, and it will help them in their long-term learning.