What is it that you use to market your website? If at all there is one cheap means to carry out your marketing campaigns, then it is SMS services. These can reach a wide range of audiences at a faster pace and they will seldom reach the spam folder of the receiver. This is one awesome means to enable us to reach clients and keep them updated. One unique and highly useful platform that will help us in sending bulk SMS, RCS, MMS, Email, etc is SMS-iT.
Given by the seller Equations Inc, this platform offers more and more option to add more customers where we can reach about 200 countries. SMS-iT is an omnichannel messaging platform that lets users send messages to other customers or clients without any interruptions. It is one simple platform that is powered by Artificial Intelligence and Automation. SMS-iT will have a database of about 1 billion customers using which they can be reached for different marketing campaigns.
SMS-iT has a plethora of features like bulk SMS scheduling, SMS/MMS/RCS, voice, email, chat, fax and so on. This platform is so easy to use and it is highly reliable. No doubt, your bulk SMS marketing campaigns can become a huge success with this awesome platform. All the campaigns can be executed using the auto-pilot mode.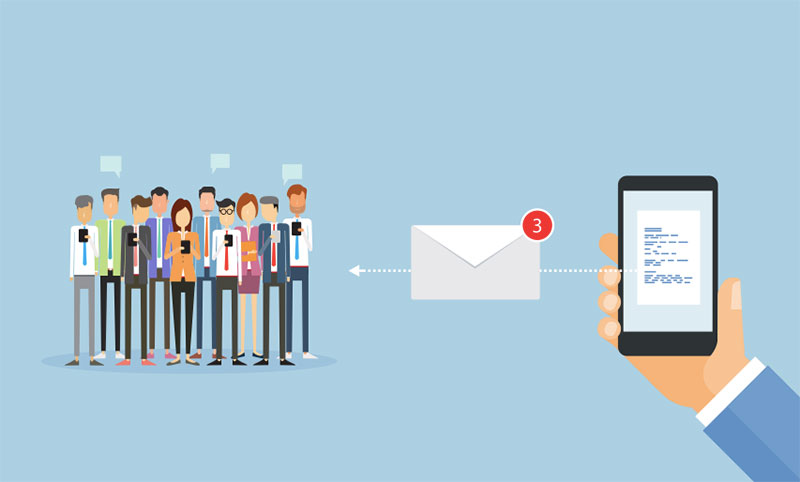 The message sent through this platform will reach people in less than 5 minutes and they give a more personal touch than any other means of communication. The very intuitive database of the platform lets users to search for customers under different criteria with ease. The app helps users to send and receive unlimited email, voice, chat, fax messages and so much more and also have a one-to-one conversation with them.  
SMS-iT has received laurels from the Cuspera, the world's top expert peer review site. The company serves all types of industries like businesses, non-profit organizations government entities, and so on. SMS-iT has so many pricing plans that help users to choose a plan that fits their basic needs. The pricing solutions will be suitable for all kinds of businesses, IoT, Metaverse, and blockchain applications.
Users can schedule a meeting and talk to an expert by mailing or making a call. The team is active on Facebook, Instagram and Twitter and you can also email them at cs@smsit.ai. All the queries, feedback, and updates can be got instantly. SMS-iT, a smart messaging app can be downloaded on both iOS and Android devices. The app is compatible with Android 4.1 or later versions and with iOS 10.0 or later versions.
Worth Having App – Try SMS-iT App Today