Suppose you're gonna start a new eCommerce website or any other useful website. We have everything laid out according to the plan and hoping that everything will go accordingly. As your website hits the internet, you start getting orders or visitors on your website and the results are better than you expected. But, this is not the same always, people are expecting more from you; a better service, a better website, more products, etc. There are tons of other websites also for shopping, so why only yours? Let me tell you if you want more and more visitors on your website, you need to be on the top-ranked websites of the search engine result pages. Isn't it?
So to meet the expectations, you hire some SEO expert from your company to handle everything and the response gets better from the people. But now, you're finding it hard to handle everything on your own and by spending huge amounts of money on it. You need the supervision of an expert, but a reasonable price that you can afford and somebody that you can trust. I think I've got something for you!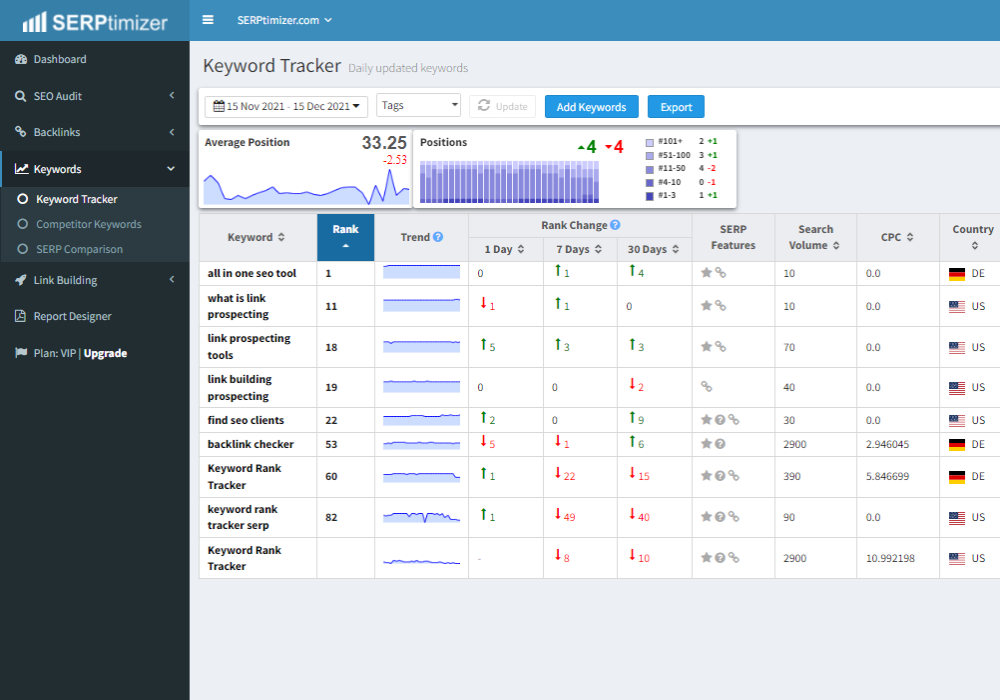 I'm talking about the latest web app called Serptimizer which is an SEO tool that takes all the pressure off your shoulders regarding managing your websites and ranking and everything else. Just name it and you have it. It gives you all the spare time you need in this world to think about growing your business rather than maintaining what you already have!
Serptimizer provides a complete SEO toolkit for your website and handles everything on it. The main objective of the app is to improve your website and increase the number of visitors you receive. What I'm saying is that with this tool you can track your competitors' keywords and use them for your purposes to increase your traffic. SEO is the most important part of an online business if you want more and more customers on your website and want to get success. Another very important point which a businessman needs to keep in mind is the "Quality Content". It doesn't mean that you upload any type of content. It should be original, quality content that is more related to your business and not anything else.
If you want to boost the number of prospective customers that you benefit from online, you need to go through several processes. So you need to start with the basics. If you want to get more visitors to your website, you need to write good content and get appreciated by the readers so that the popular search engines such as Google, Yahoo
also reward you with a better or higher ranking. So it's all about ranking, that an SEO tool does! The better the content and keywords, the better the rankings on the SERPs. Serptimizer is an all-in-one solution for all your business needs.
Overall, SERPtimizer is a very intuitive, neatly designed, and fully customizable tool that runs a 14-days free trial service as well. There are paid plans after that which are really affordable and looking for the services you're getting, they're just peanuts.
Pros: intuitive and neatly designed interface; SEO tracker; handles everything on your website; free trial available.
Cons: none.
Worth Having SEO Tool – Try Serptimizer Today