We as a parent or a teacher might be looking for apps that could assist our kids to learn something new every day. When we think of making the kids learn some new alphabetical skills, there are so many apps available in both the Play Store and the App Store. We cannot pick one just like that and waste our time. My friend recommended to me Mussila Wordplay, an award-winning app. This reading and comprehension app for children is so nice and it would help us learn and have some fun.
Given by Rosamosi ehf, Mussila Wordplay is an 'Education' app that has four paths like The Learn path, The Play path, The Practice path and The Create path. The overall aim of this app is to help kids in increasing their memory power, reading abilities and skills in vocabulary through various challenges. Quizzes, spelling, word soups, listen & guess, listen & answer, sorting words, and sentence builder are the different games that you can play in this app.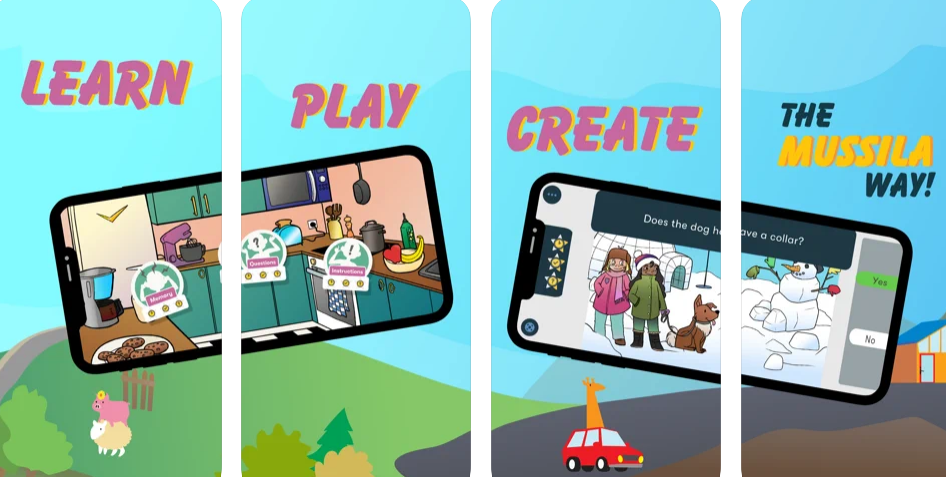 The Learn path of the app will make kids learn many new words and some advanced vocabulary. When children follow the instructions and play with the scenes in the app, it greatly increases their memory and listening skills. As they proceed to the play path, they can make use of whatever they have learnt in the previous section and complete the games. The Practice Path has a plethora of books in the library that help children to read many new books either by themselves or with the help of the elders. There is a dictionary available for free in this app. Finally, the Create Path helps kids to their own stories using 'The Story Creator'.
Mussila Wordplay never would bore a kid and they would keep on playing and gather knowledge at the same time. It gives the feel that you have chosen the best one of all time. The sound effects and design of the app are so good and they keep us addicted throughout. The team can be contacted and they would provide us with a school account for a classroom experience and students' remote learning. They also give us a free trial. You can write to them at schools@mussila.com. The team is always open to suggestions and feedback, which can be shared on support@mussila.com.
Mussila Wordplay is available for both iOS and Android app users. It is compatible with Android 5.0 or later versions and with iOS 12.0 or later versions. Download today and you will be surprised to see the results and the number of words your kids had learned every day.
Worth Having App – Download the App