Hats off to the developer for this wonderful game. Here are some of the ways puzzles can positively affect your brain: Solving puzzles helps the brain engage in a stimulating cognitive activity.
Basically, the more you work with different parts of your brain, the easier it becomes to grow new neural connections.
Strengthen memory: 
The skills it takes to remember the different shapes and colours in a jigsaw puzzle are particularly good at strengthening short-term memory skills.
Problem-solving skills: 
With the amount of trial-and-error that comes along with the art of solving a puzzle, these games can help us with how we (wait for it) solve problems. Solving a puzzle shows us how to make predictions, test options and change our plans according to the outcome.
Mood-booster:
 When you solve a puzzle, your brain's production of dopamine increases. This is neurotransmitter helps make us feel happier and can impact our memory, motivation and concentration
Download the Wise levels app and get your new brain-pushing experience! This new logic game is quite fascinating.
Wize levels are a new striking tricky puzzle game that will definitely freak you out! Numbers of twisted brain riddles will develop your logical ability, memory, and creativity. All questions are designed to boost up your brain and imagination. Learning has never been so fun and exciting!
Try a completely new approach to logic games! – Shake, rotate or tap your phone to win! It's a perfect combination of humorous gameplay, knowledge and unexpected solutions.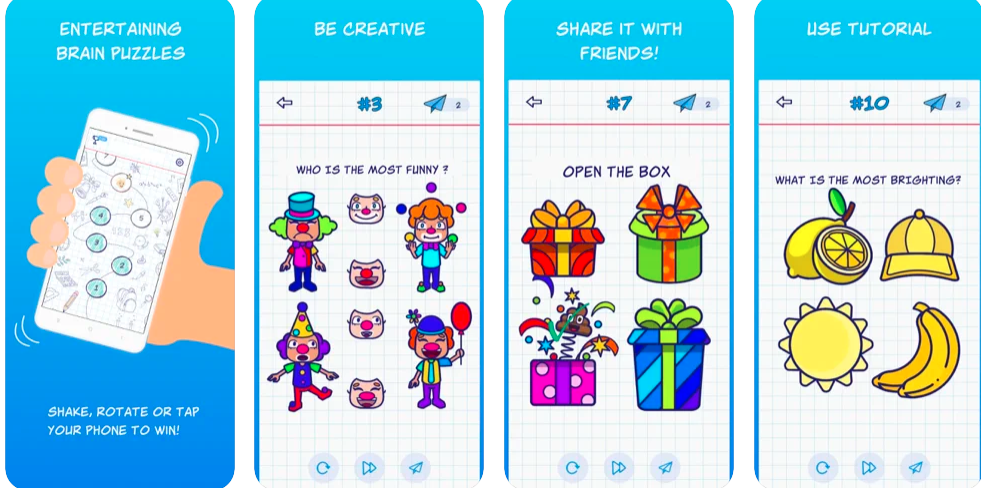 FEATURES:
* Brain-burning teasers and tricky questions
* Unexpected answers
* Humorous game process
* Tons of positive emotions
* Ideal for all ages – Play with friends, family or teachers!
* Awesome gameplay mechanics
Increase your IQ level with fun, break common sense and push your thinking limit!
Take Away
Wize levels – Hacking your logic is a tool for learning to engage the brain. Improve concentration, attention and retention with this awesome release. Irrespective of ages anyone can play this game to sharpen their brain.