Social media when used properly can be greatly helpful to increase leads, engagement, and followers and create awareness for your brand with a wider audience. Coming up with a method to make the people like your brand usually requires spending more on advertisements. How about there is a creative method to spend less and put a smile on people's faces and grab the attention of the audience. Wondering how? Yes, Stimulus comes with a strategy and it has got you covered.
Developed by Sticker Mule, the Stimulus social network has replaced the normal advertising that every company does with giveaways. Every business or brand needs attention to grow and Stimulus does that by giving money to people as prizes. With Stimulus, users can find people to follow and they get recommendations from different arenas to follow. It displays all the trending stims on the right-hand side of the platform.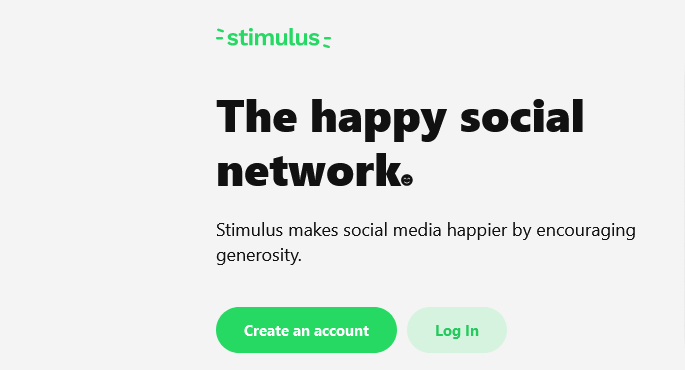 All the generous people and brands will be able to create stims – where they put their giveaways with the posts. Users will be attracted to these giveaways and they can react to these stims by either replying, liking or restimming. Stimulus selects all the winners and distributes prizes by ensuring that it is fair among the participants by a random selection method.
All the users here at Stimulus are real users and there are no bots. This prevents you from chatting or getting along with bot spam, fraud, and abuse. Users will be able to sign up and browse but they must verify their identity before doing so. The platform is currently active for all the users of the U.S. and it's difficult to support international giveaway regulations for the time being. All U.S. residents can verify their accounts and start contributing by giving away a minimum of $25,000.
Stimulus comes with four individual columns namely the Home, Explore, Notifications, and Profile. People would enjoy winning the prize amount and they will automatically promote your brand with word of mouth. Offer a prize along with a stim focusing on the target audience and automatically your stims would get more likes and shares.
The platform was built with the notion to make the world a generous and happy place. Stimulus is working a lot to spread positive energy among people and it wants the world to witness that it is possible. Your business will for sure get a promotional boost when you make use of this awesome platform.
Worth Having App – Try Stimulus Today