In seconds, you can create stunning profile pictures of both the professional and avatar versions of yourself. You can select from hundreds of background options for your professional photo and customize every aspect of your digital avatar to create something unique and unforgettable with virtual headshot.
What's the best part? There is no need for a subscription; pay once, and it is yours. Users wanted something cheap and fun to make profile pictures that everyone noticed.
Convert your iPhone or iPad selfie into an incredible Virtual Headshot! Take a photo, and we'll use advanced machine learning to remove the background, allowing you to choose from over 100 new background options.
Instead of spending hundreds of dollars on an app subscription or an in-person appointment, use your phone's incredible camera to provide you with great headshot options.
Suggestions for Capturing the Best Possible Image:
Have a solid background behind you, such as a wall. This makes it easier for machine learning to remove the stage after the fact.
Phones and your smile require a lot of light, so make sure there's plenty in the room.
Save the entire image to your camera roll and share it with your friends on LinkedIn, Instagram, Facebook, TikTok, Twitter, and Zoom.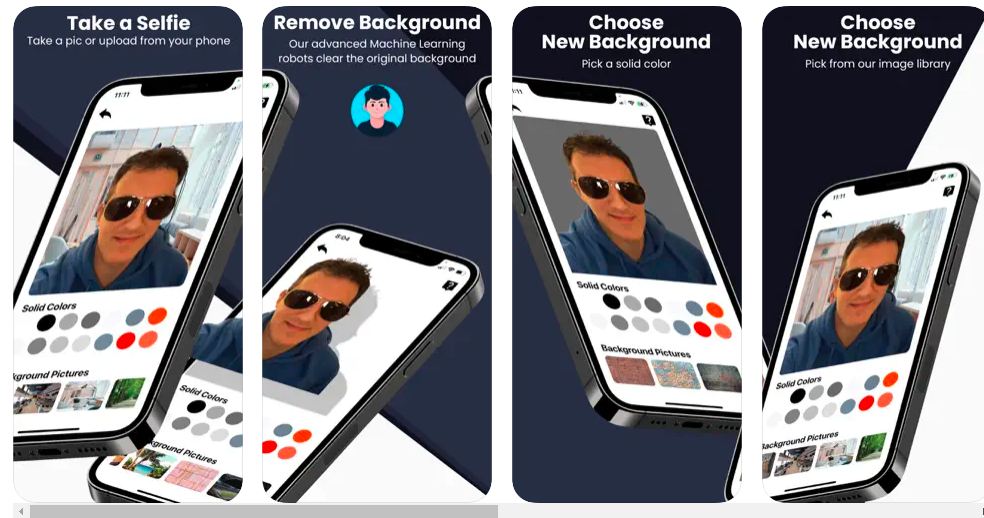 What Is New?
Photo quality has been improved to avoid stretching as incredible machine learning is applied to all photos.
Improved 3D avatar quality (Including the option to Save to ReadyPlayerMe metaverse)
Are you tired of your profile photos? With unique profile pictures, we assist you in developing your virtual identity and personal brand. On your iPhone or iPad, you can create your own professional-looking headshot and a matching 3D digital avatar for the price of a coffee. There is no membership required.
Final Words
We recommend giving Virtual Headshot a shot if you're eager for some unique apps and want something extraordinary.