Plopp – Addictive Puzzles for Android Phone
Games are always addictive to anyone who loves playing them. From young kids to grandparents, everybody likes to play games. We play games just for the fun of it, so it is quite natural that everybody wants to have fun irrespective of their age group. Games create a great impact on the people who play them. There are also ways in which you can play games and at the same time learn many useful things from it. For example, when you play puzzle games and word games, it helps you to develop your vocabulary and the mental sharpness with which you will respond to a situation or question. It increases your ability solve problems, helps you think out of the box and arrive at the solutions that may help you approach day-to-day situations in an effective way.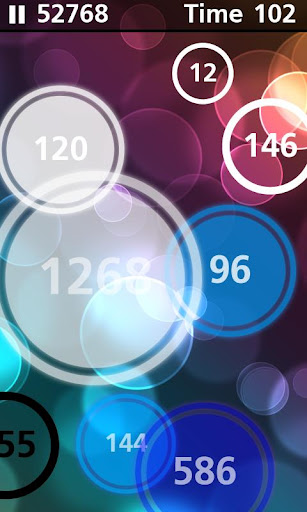 Do you have difficulty in concentrating in anything for a long time? All you have to do is to try playing some puzzle game, and it could help you gain that missing concentration. One such puzzle gamevis the Ploop – Addictive Puzzle action developed by Games2be GMbH, a professional App and Game programming company located in Switzerland.

Ploop – Addictive puzzle action is a leading free puzzle and tactics game. The game is based on bubble-like circles called 'Ploops'. These circles emerge all over your screen and they start to enlarge in size. You have to focus and rightly tap on these ploops to explode them. This explosion causes the bubble to release a shock wave; this wave touches the other ploops and they also explode causing a big chain reaction of explosions.
The key to score more points in this game is to wait for a ploop to get bigger because as a ploop gets bigger, its value also increases (the value is displayed within the circle itself). However, you need to be careful when the ploop gets too big as it may hit neighboring plops and cause both of them to explode, an action that will not gain you any points. You have to tactically decide which ploop to tap on to generate a big chain reaction. Bigger the chain reaction, bigger is the reward. You have to make use of the shock-wave as a multiplier of your points.
This game has exciting visual effects. The design patterns made by the ploops are a visual treat for the players.
There are 4 different game modes, with 20 unique levels and 80 challenging quests.
Five different types of Ploops are available.
There are 3 different sound- tracks that play pleasant music. You don't experience the jarring sound effects that many mobile games commonly have.
Easy one-touch control, there is an option to turn off and on the fancy effects.
Bottom Line:
Overall, Ploop is indeed an addictive puzzle game and a great way to pass time. When so much is guaranteed at a minimum prize of $1.25, it is definitely a worthy investment for simple puzzle game lovers.
Apps4Review Rating :   *  *  *  *
Download Link :   Download the Application