Kids' Puzzle Lite – Enlights and Entertains your kid
Kids are always crazy for games of any genre.  When it comes to mobile game or gadget games they are more excited than adults.  Kids Puzzle lite is one such game which gives your kid a great entertainment and it sharpens your kid's thinking capability. All puzzle games are not designed for kids and not all kids will be interested to play games of puzzle genre, but this game has disproved that fact with it's easy and amazing user interface.  The lite version of this game gives you enough pleasure for the free of cost and once your kids start playing this game they will surely force you to buy the full version of the game. Though the interface of the game looks as if it's designed for toddlers, even school kids and adults started playing this game and getting addicted for its puzzles.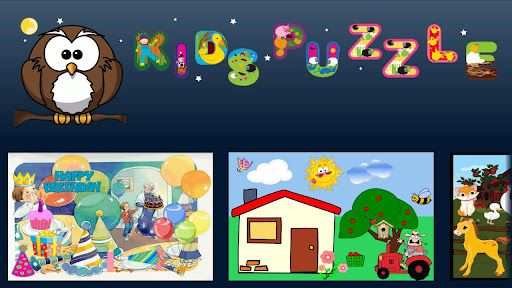 The fun part on this game is its sound effect, which is designed in a way to encourage/appreciate your kids whenever they reach some levels by giving them a cheerful applause. The lite version of this game has 10 free puzzles to be solved which is gives the exact experience of the full version in the sense of sound, graphics, color and fun. This puzzle game enhances your kid's IQ power by it's simple user interface, which is designed in a way that even a toddler can understand the game flow. The puzzles are scattered around the objects like toys, animals, letters, numbers, colors, shapes, etc. to empower learning capabilities of your kid through games. It's a great way to make your kid learn more even by playing games.
The difficulty of the game is split among the size and number of pieces of shapes involved in the puzzle. The shapes and pictures involved in this game will make your kids think and imagine scenery which they encounter in their day to day life. If your kids are keep on troubling you, then this game is a perfect problem solver. Just let them solve the puzzles involved in this game, and then your problem with the kid will be automatically solved. There is no restriction in the number of time the puzzles can be played, so you can keep you kid occupied with this fun filled game. DRCOM provides more updates to this game to keep you entertained with new puzzles.
This game can be installed in any android device which has android 2.1 or above. The key factor about the game is it doesn't have any spam advertisements even in free version.  Most of the free games will have many spam advertisements which will ruin your kids, but DRCOM is keen on keeping this game clean and advertisement free.  All parents will support any game when it gives complete fun with education, Kid's Puzzle lite is one such game that every parent prefers. Make your kids learn with fun using this game in your portable android devices.
Apps4Review Rating :   *  *  *  *
Download Link :    Download the Application