Now share your life just in a single tap of your finger through the Conx2Share app. This social networking mobile app is designed to offer the users a bunch of effective features to make their communications on the social networks even more expressive and meaningful. Share pictures, videos, music files, texts or anything else with the people you want, within seconds, following the least expansive steps. This social networking platform is particularly designed for mobiles, and hence you can expect the best optimized features of the app for your mobile devices. If you have been missing something in your present mobile networking platform, and is looking for a way that gives you more flexibility as well as efficiency, shifting to this new app can be surely a wise choice.
The specialties of the app
With Conx2Share you can create numerous groups for communication and sharing. The app offers easy options for creating the groups and enables you to have full control over your communications. You can share pictures, videos, texts, files with any group exclusively or with all of the groups through a single tap. You can also set up Conx2Share email account and keep all your communications in it for easy future reference. You can even save all your pictures, videos and messages with Conx2Share. The storage space is extendable up to as much as 100 GB; and so you can have all your shared data at your fingertip even when you are travelling. The application includes a self-destruct option which enables you to manage and share your life the way you want. Custom content delivery feature of the app promotes posting of customized contents in different social media platforms with a single tap.
Other features
Conx2Share is highly user friendly and it comes with all the exclusive features that one might need to create content as per their wish and share their lives as per their own likings. The application is free to download from the iTunes and includes auto-renewal subscription options which enable the users to store texts, photos and videos. Three types of subscriptions are available for the app, the plus subscription, the premium subscription and the platinum subscription, which comes at different prices and offers different storage capacities. Users can easily pick any suitable plan as per their requirements and enjoy the application to its full.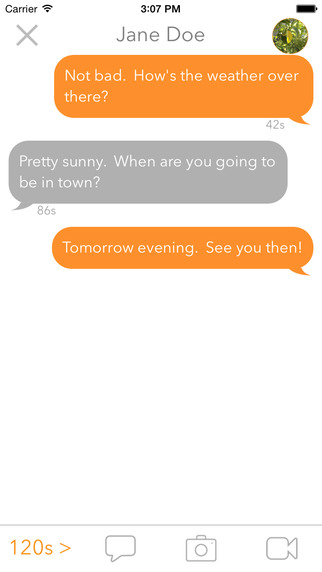 Tech-specs
To highlight the technical features of the app the first thing we need to mention here is that the app requires iOS 7.0 or later to run smoothly; so if you are using a lower version, you need to get an update. It is compatible with iPod touch, iPad and iPhone and is optimized for iPhone 5, 6 and iPhone Plus. Another facility of this social networking app is that it is available also in Chinese and French other than English giving the users the freedom to communicate in their own language of choice. The current version of the app, 1.1.0 takes 14.5 MB space in the memory chip of your device.
Good
The application offers excellent flexibility for communication and social networking and is also available in other languages than English.
Bad
No bad reports about the app have been received so far.
Worth Having App –  Download the App