Have you ever dreamt about going on a space ride? As a kid, we all would have wanted to go on a spaceship at least once in our lifetime. How about enjoying a game of strategy with the spaceship and making battles with opponents across the globe. Sounds a lot interesting. Right? The app is an unique experience in science fiction games.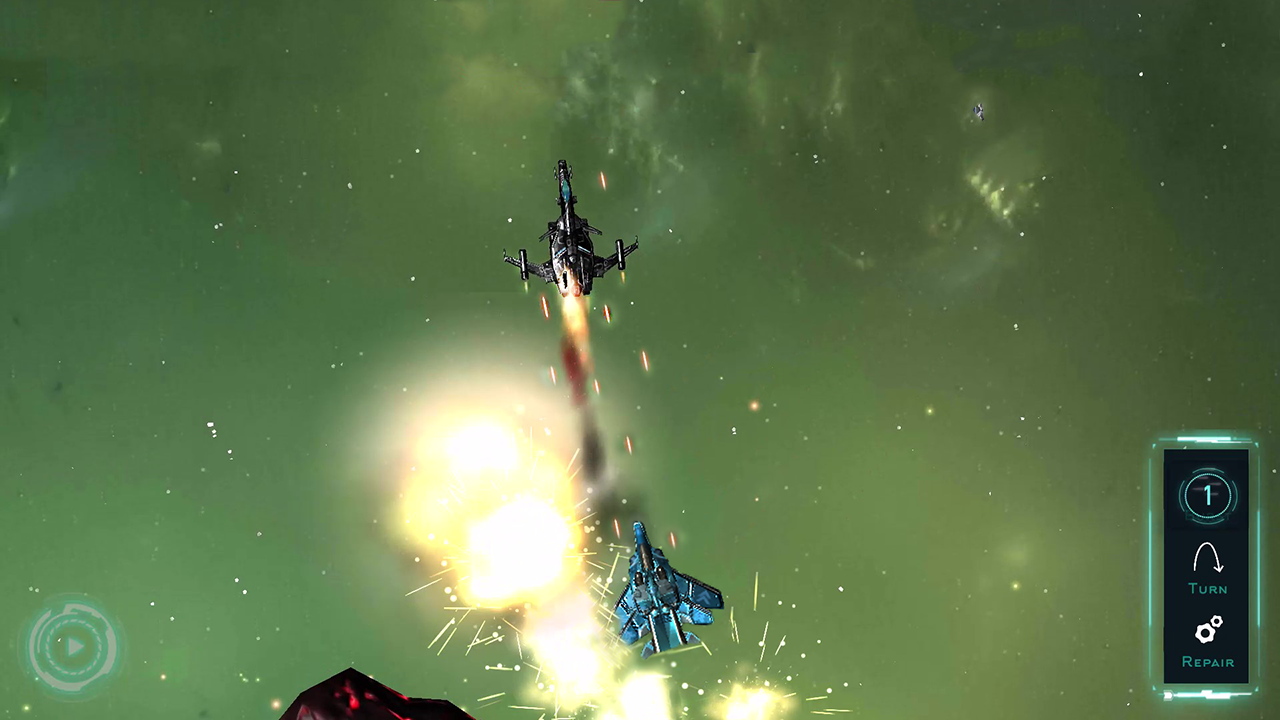 The app Space Front by Studio 42 is really an innovative creation by the team. Kudos to the developers for designing this awesome application. The app was so intuitive and neatly designed. All the GUI and other features of the app are very good.
Make a squad, become the captain of your own starship in this galactic adventure turn based strategy and tactics game in space. Let us explore new planets, make space quarrels, and explore humanity's reach across the galaxy with this one unique app.
Space Front is an online multiplayer game that allows you to fight with other players on the web. As the game proceeds, you will get to know more about your spaceship and those of your enemies. Once you get a hang on these, you can predict the battles you make. The game has a variety of modules like heat flares, afterburner, mines, missiles and a lot more.
Your objective is to destroy the enemy warships, gain loots, craft new spaceship and become the best space pilot in the universe.
Initially the app displays clear-cut instructions on how to proceed the  game. The app also displays tips at the bottom to let you gain more from the game. The ship models and play style is a complete fun. The key to victory in this game is not quick reflexes but tactical thinking.
This space adventure game will keep you entertained for hours together and I can say that everyone would recommend this game to others they know. The app allows you to make a  squad with people online create a 5 vs 5 tactical wars. Upgrading the ship might give you newer abilities as well. The app is so much alive and it makes you feel like you are actually driving a spaceship. Come on, what are you waiting for? Make some online battles on your spaceship with Space Front .
Belonging to the strategy category, the app Space Front is available to download for free on Google Play. The app comes with many in-app purchases.
Worth Having App – Download the App