In the earlier days when you attend a meeting, you can see business cards being issued by different people. We used to collect them and pile them in a file or card manager and nowadays we do not follow any such habits. More efficient contact management apps have emerged today to make it convenient for you to save all the contacts you get.
Published by Jeonghwan Kim, iContacts+ is a utility app that allows you to manage relationships. It is one intuitive contact management app for individuals, teams & small businesses. You can sync across multiple devices and accounts, eliminate duplicates, enrich your contact information and stay up-to-date.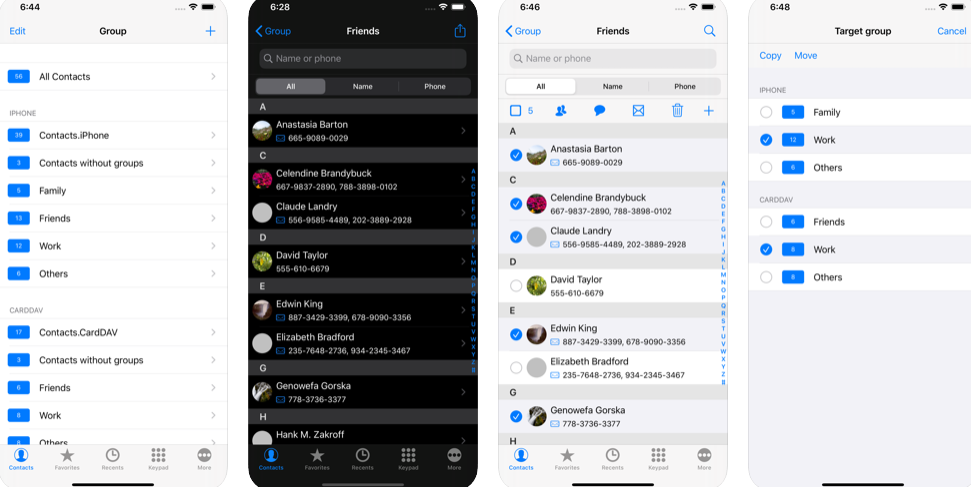 iContacts+ is a contact manager app that allows you to collect and manage all your contacts more effectively. This unique app is the handy tool to consolidate all your information. In order to make use of the app, you must first launch it. The contact information of the users cannot be used separately or sent outside. iContacts+ uses only the system data so that it works correctly and handles your data much securely. This helps in achieving real-time synchronization of your data.
The app allows you to put the various contacts in different groups and give a name to each and every one of them. You can move the contact info from one group to another and delete contacts in a bulk. Using iContacts+ you will be able to send text messages or email to a group. Users can also make quick calls by speed dial options. Users can have a backup of their contacts on iCloud and CardDAV.
iContacts+ allows you to perform several tasks at the same time by means of multiple selections. The app has advanced contact search functions also. It lets you just specify the name or number or initials in Korean language to fetch whatever it is that you want from the address book of the Phone.
iContacts+ comes for a price of $1.99 and requires iOS 11.0 or later versions and is compatible with iPhone, iPad, and iPod touch. It is one frustration-free contact management tool that helps you to manage the address book on your iPhone. It is one perfect solution to meet all your requirements and helps you solve the mess of contacts into a neatly assorted phone book.
When you get the right app like iContacts+ in your hand, you can spend more time chatting with your contacts instead of just looking out for the contact in the whole bunch.
Worth Having App – Download the app