Do I ask you a question? How many of you want things to be organised at their proper place? I am asking about you and your surroundings, your friends and family as well. All people have different habits and a way of living. Some want to live organised, put things in a proper place every time, and do their work specifically. While some people are so unorganised and they always create a mess in their room, office, and even in their mobile phones. Well, I am very crazy about my things and want to get them organized each and every time, whether it's my phone, home or workplace. Yes, things should be organized wherever they are, so that they can be searched easily and look good. It's my habit to organize all the tasks and projects, etc., in my profession by using a tool called Suru, that helps you organize everything at the palms of your own hand.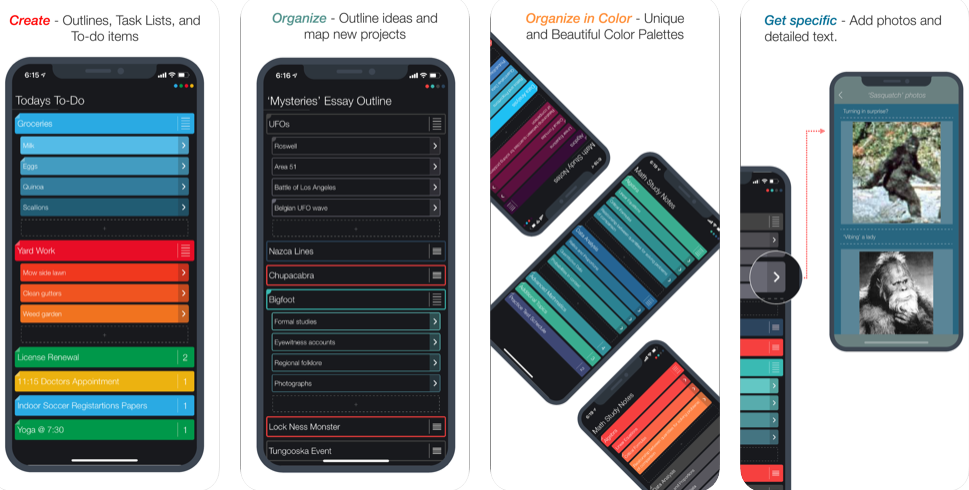 Suru is an app that helps you organize all your tasks and projects. By signing in, you will be able to do a lot of things such as creating beautiful outlines, mind maps and tasks or to-do lists with perfectly organized text and photos. It's a simple yet effective tool, which is very easy to use and understand and keeps everything organized.
There are a lot of features of the Suru app such as:
Suru helps you to create tasks and ideas organized by priority and color.
It marks items as they are completed to track your progress and productivity.
It helps you to set reminders and alarms for items you created.
Break your ideas into smaller pieces and add detailed text and photos.
You can do everything with the data, such as re-organise, re-color, and delete items or sub-items.
You can export your lists and outlines with anyone via PDF.
Suru is an amazing app which has been offered by Esoteric development in the productivity category. It's compatible with the iOS 11.0 or any later version of the OS on your iPhone, iPad or iPod touch. It's also compatible with the MacOS having 10.2 or later versions. Let me tell you about its benefits also!
Benefits of using Suru app:
You can create and edit organized task lists broken down into sub-tasks.
Outline your next paper presentation with precise detail and photos.
You can take organised notes in class or at the office.
Snap and group important and inspiring photos relevant to your projects and ideas.
You can organize and structure your research.
You can brainstorm new ideas and projects from anywhere.
Share your list and outlines with friends and co-workers.
Set reminders or alarms for all important tasks to keep you on track and becoming productive.
You can synchronise your lists and outlines to the cloud.
Last but not the least, you can send a copy of your list and ideas to other Suru users directly to their device.
With Suru, you can organize your tasks easily, the way you like! There are 7 unique and beautiful color palettes that you can use to mark or outline your tasks or to-do lists. It has a simple, Intuitive interface which allows you to capture your ideas quickly and easily. In short, it lets you work in the environment that suits you. You can create lists and outlines in any way which is comfortable to you and use whatever colors you love! Suru is available on the iTunes Store @ $1.49 monthly and $8.99 yearly. Get it now and be organized!
Worth Having App – Download the App