If you happen to miss a meeting with a client, then both you and the client will have lost a golden opportunity. In such cases it is always handy to keep a reminder app with you. It is common to quote that the human brain tends to forget things. It would be a great thing if we could remember everything we are supposed to do. Our brains are designed to remember tons to of information and carriers with it a lot of data. With so much, it is common for us to get the help of a single basic application like a reminder or a to-do app.
'Routines ToDo App' is a mobile based application that helps the user in reminding the day to day tasks to be done.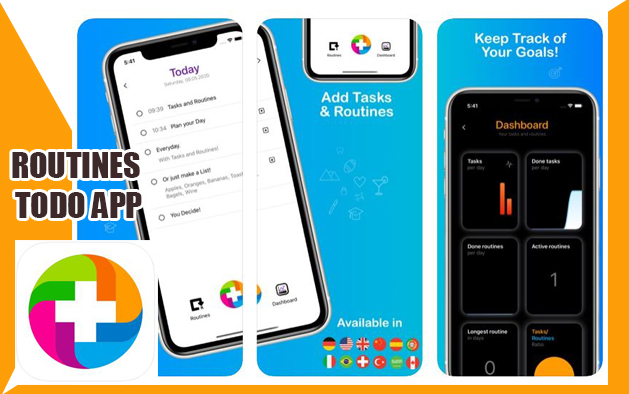 Developed by:
'Routines ToDo App' was designed and developed by 'Vincent Gregor Nieraad'
How the app works:
Download and install the 'Routines ToDo App' app on to your smart phone or other mobile devices that are compatible with the app. Now launch the app on your device and start using it. Add the tasks and take care of them easily and as fast as you can through the app. This app manages to help the user to manage and take care of the routines and give a great overview of your performance in regards to the task. This app also comes with a built-in interactive dashboard which monitors your activities.
Features of the app:
'Routines ToDo App' has many brilliant and alluring features of which some are listed here.
Add your daily routines to the app
You can set repetition of the task you wish to do for more than a day.
Keep track of your performances
Add multiple tasks to your app
Compatible with:
'Routines ToDo App' works on all iOS devices.