iSharing – GPS Location Tracking app is one of the recent trends in the world of apps, I came to know about this app from my friend's family they save their child by using the emergency alert from this app. So I installed the app and it surprised me by its brilliant features that driven this app to a game-changer. The idea behind this app is to help people to take care of their loved ones and family members by monitoring them under a single interface.
The backbone of this app is GPS, Global Positioning System was initially developed for satellite and aerospace technologies but now it was widely present in every smartphone to provide appropriate services. Now every app needs GPS access to work on but no other app can help you like iSharing tracker. It's not just a GPS tracker it is more than that, it contains many attractive and unique feature that none others have.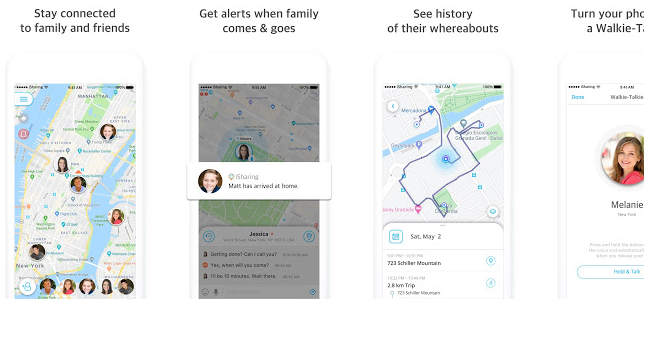 iSharing is easy to use people of any age can make use of it, they had to register themselves to the app and create an icon with their picture. This icon will pinpoint the location of your mobile in the family map and it can be only accessed by your family members. So you can easily find the nearby family members from your spot and also this app will alert you when their existence around you. And additionally, it will give notifications about the people who arrive and leaving from the home. Parents can monitor their children and other's whereabouts through the history option. This option can also help you to find your theft or lost mobile phones with an accurate location.
If you want to send a message to your concerned member who has this app you can directly text them and also you can talk to them by making this app a "Walkie-Talkie" to send free voice messages. If you shake the mobile it will send the emergency alert to your family and other concerned members, so users never have to call or text their family if they encounter any emergency.
iSharing – GPS Location Tracker from iSharingsoft which comes up with great ideas and designed this app with a safe and stylish model. The simplicity in the navigations will attract more users to this app. Users can find this app suitable for both android and iOS with the latest versions and their doubts regarding the functions of this app will be clarified at connect@isharingsoft.com.
Worth Having App – Download the app