There are splendid free recipes all over the internet — but expediently finding the one you need is always difficult, and it's easy to lose a good one. Instead, why not begin using Whisk? The whisk app allows you to combine recipes from various websites, substitute ingredients and amounts, and create your own cookbook. You can use a meal planner to plan your week ahead, and creating a shopping list is as easy as pressing a single button.
Essential Benefits of Whisk App
Copy recipes from any website: Yes, any website. Could you test it out? There is no need to take screenshots or copy and paste recipes into a notebook. It transfers recipes directly from the Food Network, BBC Good Food, food blogs, Pinterest, and other websites. Use your PC's web recipe clipper to effortlessly save recipes from any mobile site. Never again forget where you saved that recipe.
Modify recipes you've imported: Make notes and comments about what you want to change or remember for the next time. Maybe you want to add some healthy ingredients to that lasagna you're making, or perhaps you want to add one more tablespoon of coconut oil to your new keto recipe. Go ahead, replace ingredients and improve your recipe collection.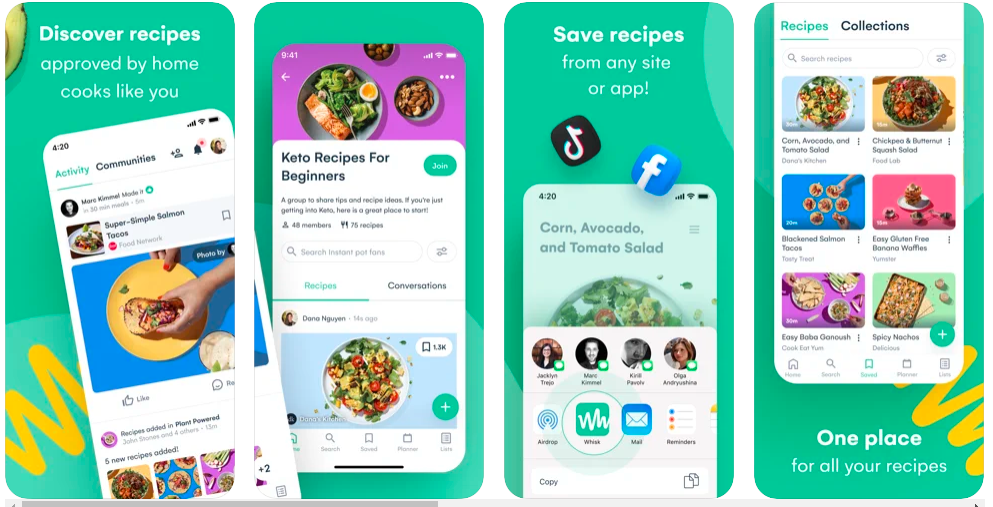 Check Out the Whisk App Everyone Is Talking About
Plan your ideal week's meals: an easy pork recipe for lunch on Monday, a nutritious salad on Tuesday, and a gourmet Italian dish for dinner on Friday. Simplify your weekly meal planning to save time and avoid leftovers.
Remember who or what inspired you: Can't remember where you saw that tasty and straightforward Indian dish? Access your saved recipe collections quickly: vegan dishes, gluten-free baking, paleo diets, low-carb meals – whatever you want.
Convert your recipes into shopping lists: Press a button, and you'll have your grocery list ready if you need to stop at the store unexpectedly. Organize your shopping list by aisle to expedite market visits and save time.
Get groceries delivered: Whisk works with popular online grocers such as Walmart, Amazon Fresh, Kroger, Ralphs, Instacart, etc. Enter your zip code, choose your favourite store, check out, and have your groceries delivered to your door.
Final Thoughts
If you've ever switched between apps where you've primarily saved recipes to add the ingredients you require to buy to a list on yet another app and were amazed if there was a better way, then this app is for you.