If there was ever a moment when you really wished to see what it would be like to eat, drink, work and live like a gangster, then now is your time with Big Gun. Big Gun is an original mafia iPhone game developed by 9thQ based out of China. This game is available in the iPhone App store and is installable on iOS 3.2 and above and is completely online. Currently Big Gun occupies the top slot amongst all games in the gangster genre that can be played online with scores of other gamers (i.e. MMORPG).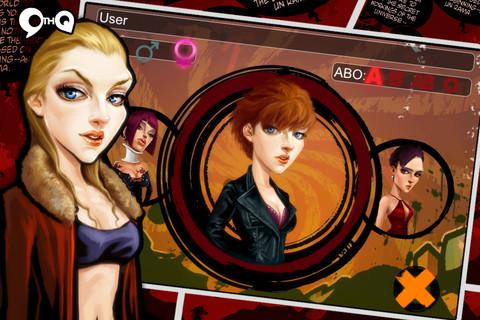 A free trial of the game is available before you sign up. However, your initial in-game character can be retained while subscribing.
The next step is to sign up with your email ID
Once you are logged-in into the game, create your own character, faction (Tiger or dragon or wolf) and customize your avatar. Settings control is completely via touch screen. A butcher's knife on the top left of the screen is used for deleting characters.
Once you get into the main screen, you can see your character and the other game aspects like fuel / life, level, your avatar, missions, map, inbox, cash etc.
Character view shows the character stats like experience, offense and defense. Big Gun ha s a unique three level skill system (Basic, Combat and Mega Combo), that analysis the player in a custom manner.
This game is developed on a realistic measure called training skills that require the expenditure of time, cash and points. Equipment includes weapons, armor, items that are upgradable and available in your backpack.
The actual goal in this mafia world is dictated your missions like hit missions, mugging and car stealing. The resources required for play is always bought through your registered credit card.
Game Features:
The game is fully touch screen controlled without the use of cumbersome menus.
You can view a list of all of your friends who are online and signed into Big Gun. Chatting with friends, sending and receiving equipment, helping when in crises are some of the actions that can be performed with players around the word or with local players (same city) or with players of the same gang.
Its smoothly navigable interface enables you to add, delete and search for friends easily.
The server is global that enables you to play with anyone, anywhere in the world.
Tons of missions keeps the gamer engrossed and interested for a long time. Also the game is played in a first person perspective.
Long term gamers can definitely not resist Big Gun and non-gamers can become potential gaming addicts with Big Gun. The credit for temptation towards Big Gun is due to its advanced combat techniques that are easily learnable. Well our personal take on this game is, 'If you ever feel like punching someone in the face then Big Gun is the way to go.
Apps4Review Rating :  *  *  *  *  *
Download Link :   Download Big Gun Game