Falling Moron Test – Amazing Mind Game on Android
Is there anyone who says "I don't like to play games?" In most cases the answer is no. When given a chance even our elders will play for hours. There are several instances where elders will be involved in very aggressive fights with the little ones when they play video games, computer games or any other variety that is available. Games always have a profound effect on people of all ages. There are always innumerable ways to learn many useful things from the games we play, instead of just choosing games which have a lot of violence in it, we can choose games that help in developing our skills and sharpen our IQ. These games are called as mind games; they are always very engaging and proven to be very useful. Falling Moron test is one such amazing mind game which has been developed by Wahidconnections for Android users.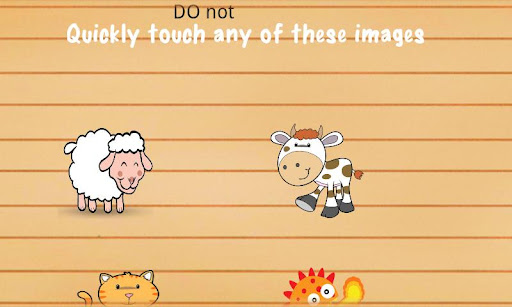 Falling Moron test is designed in a very simple way, where you have to just follow the instructions which are displayed on the screen. This is designed in a very effective way to test the IQ of the person who plays the game. The instructions on the screen start in a simple fashion and its complexity increases as you move on in to the game. Don't have the impression that it's very easy and is only for kids, you can just try the free version of the game which is available and you will come to know the astonishing effect of the game. When kids play these games, it will surely help them to develop the speed with which they will be able to respond to any questions.
The questions in this app will seem to be very easy, but hold on, that is a very deceptive perception with which you will be fooled with the questions and will end smiling like an idiot. Falling Moron test is a very addictive game application to which you will be hooked from the beginning.
This game is available in free and paid versions. The free version of this game can be downloaded from the Android market site and once you start using it you will surely buy the full version of this game.
This game helps in increasing your ability to think logically.
Answering right matters, but we have to keep in mind that speed also matters. It helps to increase the speed with which the player responds to the questions which involves thinking and using their knowledge.
You can also challenge your buddies and test their IQ level. So fun factor is guaranteed always.
This is very engrossing game which helps in improving the ability to think and act quickly.
This game is divided into many sections out of which 5 are available in the free version. They are
Cat and Dog Vs. the rolling Monster.
The missing city is now here.
The Lost and the wild.
Birds gone angry! & the Santa Claus
Cows driving a Car!
Falling Moron Test is a very engrossing mind game which is a must have in your Android. The paid version of this app is very promising with more sections, which means more fun. So download the free version of this game to get hooked.
Apps4Review Rating :   *  *  *  *
Download Link :   Download the Application