It's been a long time since I've played an action platformer game packed with a lot of adventures as well as fun throughout the game. So, I looked out for such an amazing game on the App Store and found a new game which has a good rating and reviews and is popularly known as "I.A.O.E", developed by MDee App. The game is based on the mechanics of many games in order to give you a very amazing and fun experience. Your main mission in this game is to help your geomission to pass all the levels with a high score. Only your skills and strategy will decide how far you can go with the highest score! So you have to keep the square jumping forward.
I.A.O.E. runs endlessly with the new adventures, new stages, new obstacles, and new action platform, new adventure monster running and everything. You'll be able to discover neon lands, and play each adventure level that will keep you hooked for so many hours. Don't get disappointed if you fail in the beginning as the game is very challenging yet easy to play at the same time. You can choose to practice mode in the starting and then learn about the game by playing it and sharpen your skills. The game has a lot of features such as you can run rhythm-based action touch play, fly rockets, flip gravity and much more.
I.A.O.E. brings a super magical hero geometry blocks world to you. You've to jump and fly your way through danger in this action platformer. Push your skills to the limit and flex your clicky finger as you jump, fly and flip your way through the difficult passages and spiky obstacles. You can unlock other geometry dash character as meltdown Geometry Master and others, which is easy to play, but you need to unlock sub zero characters. This arcade life game is full of adventures and action, so take full advantage of this game while having fun and fly and flip your way and complete the mission.
The higher level you achieve, the more difficult it will become to dash your square away from the dangerous situations and took care in the long dangerous passages and obstacles. If you do a long jump, you'll earn 2 points. So run as fast as you can because nothing is impossible in this world.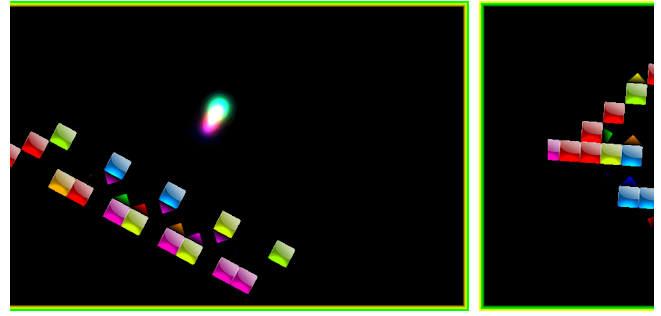 Overall, this app is just brilliant with lots of exciting features and a user friendly interface. Moreover, you can play this game with your friends using Bluetooth or online in a I.A.O.E war, great number of power ups, bonus rounds, secret blocks and bonus items. So challenge yourself to stay alive in this impossible adventure game. Be fast, accurate and alert of your surroundings and avoid yourself when you see any obstacles ahead. Also, collect as many coins as you can to beat your friends high scores today.
Play dash and jump and enjoy it as much as you can now!
Pros: dash and jump game; rhythm- based action-platformer; full of fun and adventure; easy yet challenging; free to play.
Cons: none.
I would like to give this app 4.6 out of 5 stars.
Worth Having app – Download the App