We all know that recovering from addiction is a tough task. As a part of recovery, we need to search for ways to help continue this sobriety after treatment. There might be many volunteer programs but they may be of help only to a certain extent. When I searched the Internet to help my cousin after his substance abuse treatment, I came across Eudaimonia Recovery Homes located in Texas and Colorado.
Eudaimonia Recovery Home has come a long way in assisting all the men, women and LGBTQ individuals to get along with the recovery programs and schedules aftermath of treatment. This would assist them in the experience of sobriety in a fun-filled, successful environment. The team 'Nova Recovery' has also developed an app published under the 'Health and Fitness' category in the App Store and Play Store.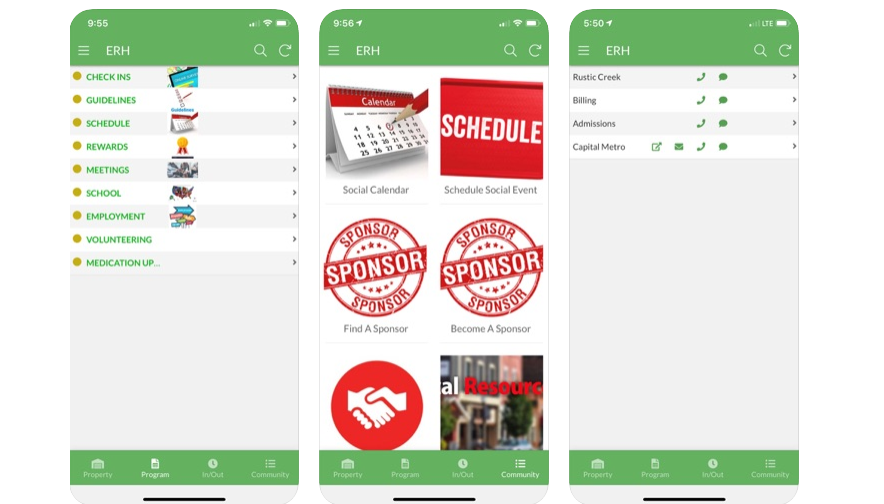 My cousin is in all praise about the Eudaimonia Sober Living App that he is using of late. He is able to contact me through that from the home, ask for any concern, register complaints, co-ordinate with his fellow sobers and take part in the different tasks, recovery meeting, other activities involving sponsorships, house meetings etc. The app encompasses all the information that is necessary if you are looking for the Eudaimonia recovery home in Texas and Colorado. Eudaimonia Sober Living app comes with info regarding the transport facilities, the cleanliness standards of the home, resident guidelines, payment plans, etc.
The app serves as a reminder that you are not alone in this battle and this social connectivity with peers can serve as the major key to fight. Having people connected helps us cheer up and it makes all the difference when it comes to a complete recovery. The advantages of using the Eudaimonia Sober Living App are many and the list continues. It has many individual sections and tabs to help you handle everything without any hassles.
Sober living app is a wealth of content and the residents can make use of it to access the online versions of the Big Book, 12 & 12, Daily Reflections, and a lot more. The app can be used by all the smartphones owners and it is compatible with both iOS and Android devices. All the ERH residents can highly benefit utilizing this awesome app as their companion. They can completely make use of the 12-step program of recovery in a safe, structured, clean and much reliable environment. They offer all the love, compassion and thoughtfulness that you need for a recovery journey.
Well, get the sober living app, join the community and live the life you have always wanted.
Worth Having App – Download the App