In the past few months, the COVID – 19 pandemic has changed our lives a lot and we are put into a situation where we must maintain a social distance with every other person we know. How is that possible? Can we remain distant from others practically? It is just a matter of physical distancing but we can virtually stay in touch with others.
Toodls is one awesome app among the many social apps in the market. It has two plans, one is free and the other is premium. The free plan of Toodls allows you to join and create unlimited events – both virtual and in-person. You can invite your friends and family and receive notifications. The premium plan is available for $9.99 and with some more features that allow you to create private and public groups, chat with other participants and add and view pictures.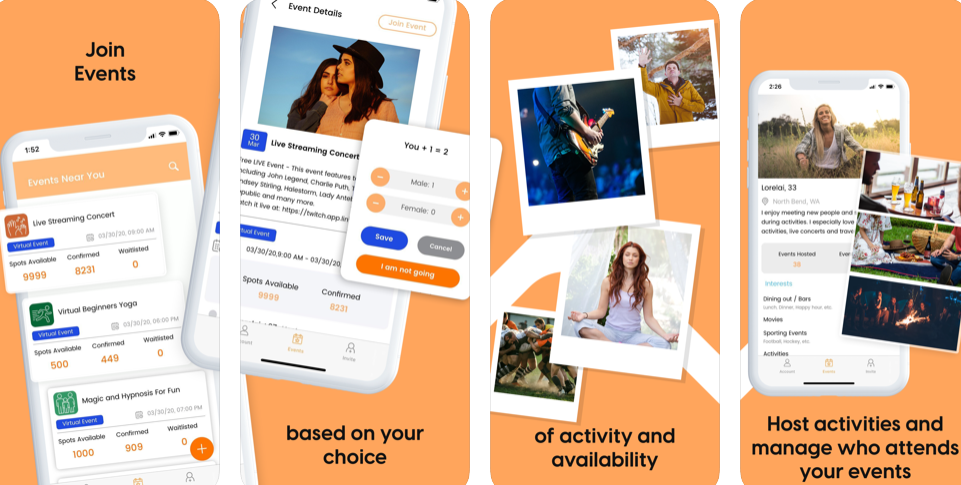 To use it, just download it and give a few details like Name, DOB, email, etc and sign up. You can choose your gender and also select whom you want to connect with. Toodls is a lifestyle, social app that allows you to form a private group comprising your friends and family members. The private group can be open for anyone using Toodls and as a host of the event you can opt like who is going to attend the event. You have the advantage of using this app based on your activity and availability and join the events that suit you the best.
Toodls gives you a plethora of options with events that fall under various categories: Personal Care, Family, Events, Business and Others. Toodls is much noted for its design with the data privacy of the users in mind. You need not worry whether your personal info will be shared by others, because it is you who decide whom you want to share and connect with.
It has a very clean and neat design and an easy-to-use interface. Toodls is available in the following languages: English, Arabic, Danish, Dutch, French, German, Hungarian, Indonesian, Italian, Japanese, Korean, Malay, Persian, Polish, Portuguese, Romanian, Russian, Simplified Chinese, Spanish, Traditional Chinese, Turkish and Vietnamese.
Toodls is free for download and can be installed on both iOS and Android Devices. It is really one great app to explore and I by myself created many groups to join during this period of self isolation. It has assisted in re-connecting with people and has given me more encouragement for many more groups to be set up.
What are you still waiting for? Download the app to get in on the latest social crazes and events that happen in your area.
Worth Having App – Download the App