You might be hungry but you may not want to hit the kitchen for cooking. Well, if you are travelling in a new city or looking for a new spot to eat in your hometown, you can discover them using the app – 'No Dining Curves'. This gives you the information on all the possible options you have when you want to dine-in.
No Dining Curves is an app that belongs to the 'Food & Drink' category and it can be downloaded on any smart device. This app would be your pocket companion that lets you know about the various bars and eateries in town. If you are looking for a new place to dine or have other dining ideas in mind, then this app will assist you for sure.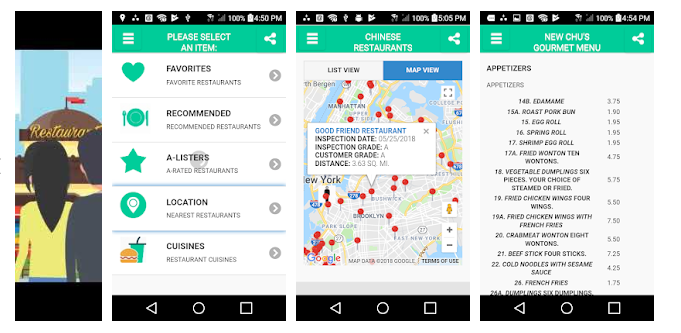 The most notable features of No Dining Curves that differentiates it from the other apps are as follows:
It gives the health inspection grades of all the restaurants and these grades are fetched from the local governing bodies.
It also mentions the customer grades which can be collected from the multiple sources that contain customer reviews.
Restaurant menus are brought to your hands directly and they need not be downloaded in the form of PDF files or you will not be directed to the restaurant website to get the menu.
The app is neatly designed and you can see the complete list with a perfect user interface such that you don't have any trouble using it.
The app can be used in the following ten cities: Atlanta, Boston, Chicago, Dallas, Las Vegas, Los Angeles, New York, Oakland, San Francisco and Seattle. More cities are expected to be added to the platform in the near future.
The menu item of 'No Dining Curves' comes with the following elements namely: Favorites, Recommended, A-Listers, Location and Cuisines. All the different menus will help customers enjoy the safe and most rewarding dining experience. The app allows you to save the restaurant to your favourites, view its menu or share them on social media.
No Dining Curves can be downloaded for free on Google Play, App Store, Amazon and Samsung stores. The team is ready to answer questions in case you have any and they are always open for feedback that can be mailed to sales@vanguardinfotech.com. You can follow the team on Twitter, Instagram or Facebook to know if the app is available for cities that are located near you.
Worth Having App – Download the app