Establishing an online presence can be done in two ways. Either you build your own website and the customers will come and buy the services. Or you can sell your services to the other apps who are offering different kinds of services. In this way you can cut off your extra expenses and connect directly. You only need to create your portfolio and show them if you offer services. Moreover, if you are seeking those services for yourself also, you can use different apps. There are millions of apps on the App Store for every problem. You only want to enter your purpose and so many apps will be displayed based on their ratings. Last week, I got an app to connect with people who provide services to their customers. It's none other than Make Easy. Basically, this app is meant for those who need a job by providing services or act as a customer by getting services.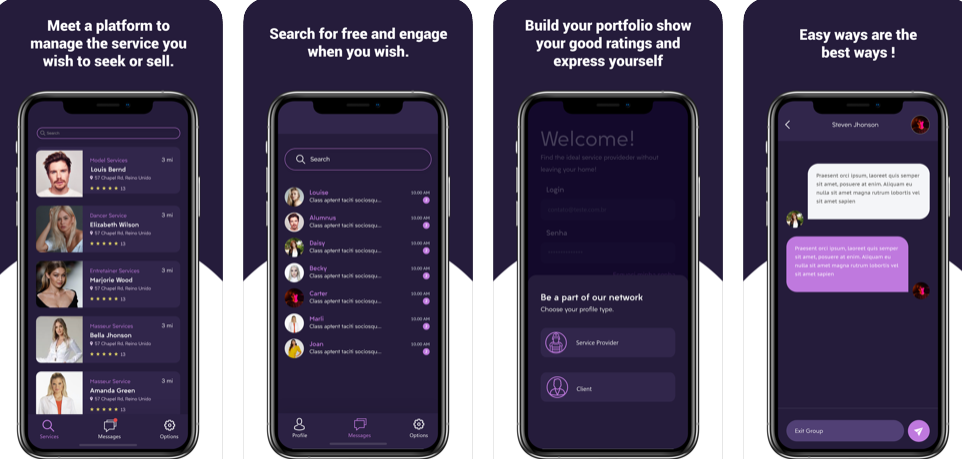 Make Easy is an amazing platform when people are maintaining social distancing nowadays. You can get the services online such as you can learn dancing, singing, modelling, entertainment, etc. However, you can also sell your services on this platform if you are an expert from all of these above categories of Entertainment. As it only provides services falling under the Entertainment category. In this way, you can connect with the people directly and your extra expenses will be reduced. There is no mediator such as agents and no administration is there. So your time will be saved and you can be more productive.
You need to choose your profile type to become a part of the Make Easy network. For example- if you are a customer, you can choose 'client' as your profile or if you want to sell your services then specify as 'service provider'. The app consists of so many options in the Menu such as: Profile, Messages, Options, and Search Icons. All of them have a different property that you see in the app when you go through it. The app is easy to use and it has many unique features that make it worth using. You can easily start a free search for what you want and then engage with the people when you wish to meet them personally. The search results are filtered based on their location also.
Make Easy has been sold by Online Future Ltd. in the Entertainment category. It helps you to find the services you want or sell your services to others. The app has been compatible with the iPhone, iPad or iPod touch having iOS 11.0 or any later versions of the operating system. It's available in English language and comes with two in-app purchases each having a cost of $0.99. Make Easy meet your requirements as well as fulfill the requirements of other people as a client or as a service provider.
Overall, I would say that Make Easy is a brilliant app for connecting with people in a safer way!
So get the app now and make your life easier!
Worth Having App – Download the app