If you feel that all the games in your inventory are becoming more boring day after day, it is a natural habit for us to scour the app store for more interesting games that could prove to be occupying your time and keep us busy. But once you start looking you will realise that there are very few apps and games that tend to hold our interest for a long time. Such games bring out the best in us and pique our interests in a different level. With mobile apps and games, we get into the world of alternate reality and lose track of our time which really comes in handy while waiting for someone or in a really long line.
Tiny Cube Jump is a mobile based app that works as a casual game on smart phones and devices.
Developed by:
'Tiny Cube Jump' is a mobile app that was created and developed by '801Chase'.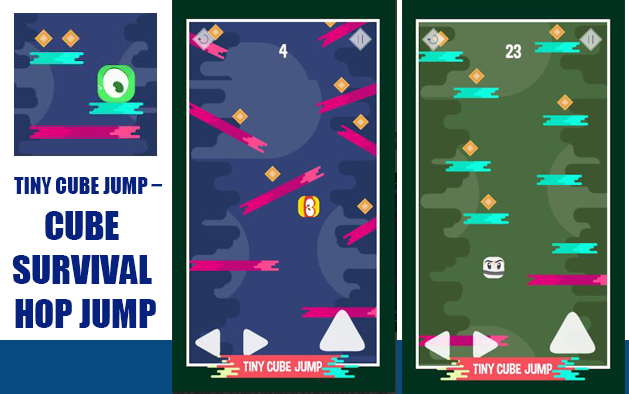 How the app works:
Download and launch the 'Tiny Cube Jump' app on your smart phone or any other compatible device. Now start the app and touch on the controls to move the cube to jump further higher. Now start collecting coins as you traverse further in the game. Gather the gold coins and unlock new levels in the game. Make sure you dodge the red specks that fly about the game as they tend kill the cube. Ensure that the cube does not fall below the levels once you go higher and higher.
Features of the app:
'Tiny Cube Jump' has many alluring features among which some are listed down here.
Fun and simple user interface
High quality graphics game play
Collect coins for high score and unlocking new levels
Share your scores over social media
Compatible with: