I never had control with the food I used to eat before. I am diabetic and it is a must that I keep track of the food I eat and the insulin I take. This is a tiresome process and it tests your patience to the core. My cousin recently suggested an app and it has greatly helped me come out of this stressful process. The app named Quin helps me to just take photos and plan a few hours in advance.
Given by Quin Technology LTD, the app is designed to help people have a healthy life and keep their diabetes under control. Based on previous readings and recorded food, the app helps you make decisions depending upon what you had before and what you wish to have now. Quin is the short form of Quantifying Intuition which tells us something about what people who take insulin do many times a day.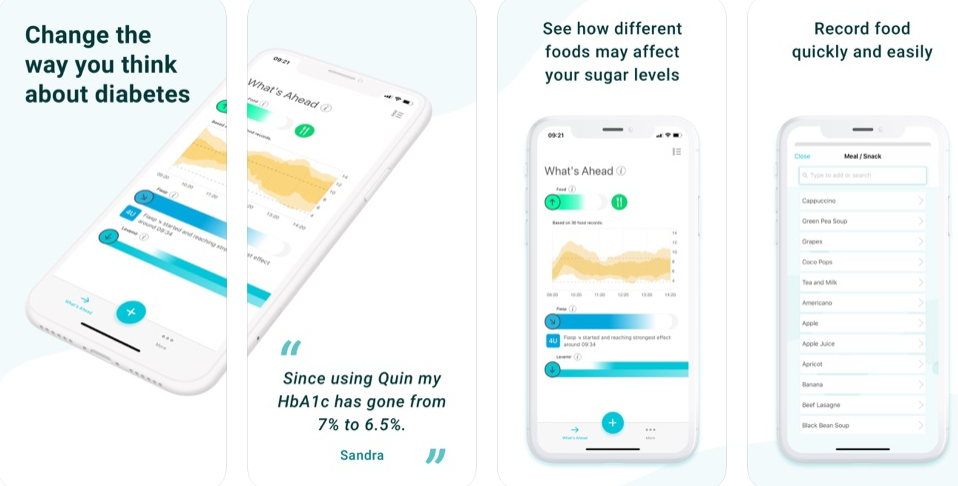 The app Quin: Diabetes Management belongs to the Medical category in the App Store. It completely alters the way you see diabetes. It helps you see how different food affects the varying sugar levels of your body. Using this, users will be able to record foods they had very quickly and easily. They will be able to record the carbohydrate value of the amount of food they eat. 'The What's Ahead Graph' of Quin lets you see what happens to your blood sugar levels in the next 5 hours. Users can also keep track of the past and plan the upcoming food and insulin they are going to have. Additionally, users can keep a reminder to get notified about long-lasting insulin.
The update of the app helps you to see what you dosed previously for food so that you can adjust the future insulin decision making. It helps you keep track of food and insulin recording and also clear the correction dose and hypo treatment symbols. I would strongly recommend this app to all those who are diabetic and get them to make use of it. It is so easy to navigate and make use of and is extremely helpful. The more frequently users add about the food and insulin they take, the app gives insights on the blood sugar levels. It alerts you when your insulin is at its strongest and weakest.
Available on the App Store, the app is compatible with iOS 13.0 or later versions and works well on iPhone and iPod touch. When you have any questions or feedback, you can contact the team on support@quintech.io.
Worth Having App – Download the App