With the increase in the role of videos on various social media platforms, the need for a social media video editor has also greatly increased. All those who wish to edit their videos are people with less or completely no technical knowledge. To make it easier for a normal person to edit their videos, there comes an app named Clideo.
When you have the best video editing software, you can create social media videos with awesome features. One such app that I am making use of recently is Clideo. Offered by Softo Limited, the app has helped me edit the videos and photos the way I prefer. Once I am done with editing the videos, I can upload them on the social media sites I prefer.
Clideo is an app that belongs to the 'photo and video' category and it helps you edit the photos and videos you take the way you want. The app comes with so many features that make it easier for you to give the change you prefer to your videos. You can cut the videos, trim them, merge, compress or resize them. Users can also crop all the gallery items and apart from the above-mentioned options, the app allows users to make memes, slideshows and videos from the images we prefer.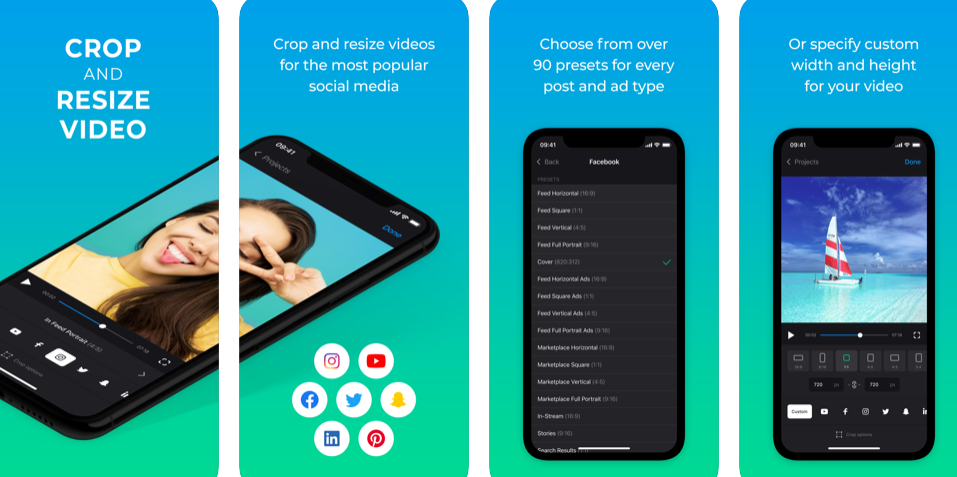 The app has about 90 different presets for every post and ad type. It also has different choices that allow us to edit the height and width of the videos. Users can use 18 different colours to their gallery images and also choose to blur the background. There are many different crop options on the app that help users to fill the whole frame or fit in completely according to their preference.
Clideo helps you to make loop videos, stop the motion of videos, reverse them, change the speed of the videos and also create memes out of it. With Clideo, you can make videos for any social media platform like Instagram, Twitter, Facebook, Pinterest, LinkedIn, YouTube and Snapchat. The team of Clideo is always there to help you out when you need any information related to the app and its usage.
Clideo is compatible with iOS 12.2 or later versions and is compatible with iPhone, iPad, and iPod touch. The latest version of the app has come with improved video saving and more convenient support requests. It is suitable for everyone in the whole family. The app is available for free download and the paid version of the app comes at a price of $9 when billed monthly and at $72 when billed annually. When you choose the paid version of the app, you can edit unlimited videos.
Worth Having app – Download the App