The closure of bingo halls correlates to the popularisation of gaming applications. We can observe that large bingo halls are remaining alone, it may seem that the traditional bingo is no longer played at casinos but on smartphones. Bingo Play from ABCiSoft suits both the elder and younger generation peoples, and this board game increases the communing between family members and friends.
Bingo Play developed with high contrast colorful graphics and its customizable nature allows users to play with up to four bingo cards on the same screen. And users can bet on each card to get prizes for higher bets. For the first game, Bingo Play provides some coins to start and users can earn more coins by watching short videos present in the game itself and from winning Bingo in every level. In-app purchases also another choice to get more coins and follow the fun. Features like Auto-Daub and faster call make this app more connective and flexible gaming effect.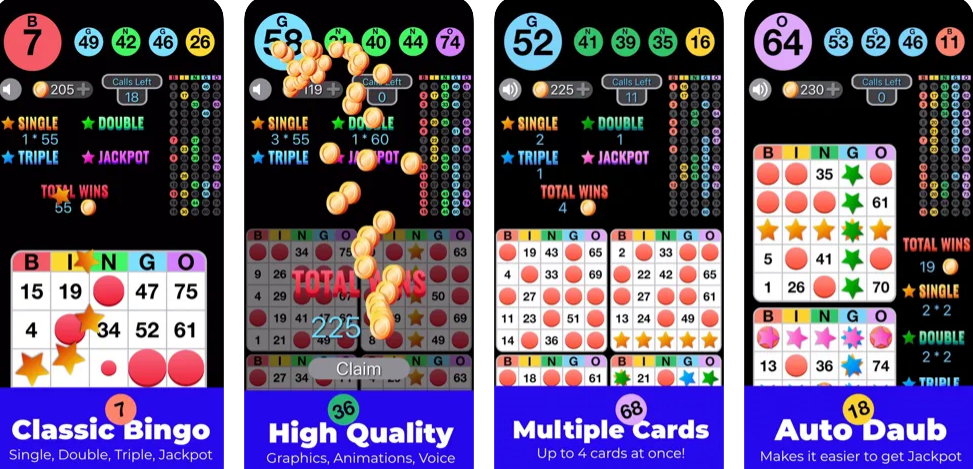 Enhanced features and contents in Bingo Play place this game at recent trendsetters in the online gaming industries, bingo fans have been inundated with the arrival of Bingo Play. The number of players that take part in Bingo Play grew massively last month after the release of the game and it pushed the developer to come up with more options that have in turn helps to lure in more players.
Bingo Play encourages the player to think and plan their strategy by amplifying their cognitive reflexes. And Bingo Play is designed to bundle with a response numbers game which allows users to train their reflex action and constantly improve their response. It contains a perfect interface that is easy for interaction with elderly people with good visual effects.
The language support feature is considered another crucial element for a gaming application and Bingo Play supports English, Danish, Portuguese, French, and Spanish. Bingo Play is not only convenient and entertaining but also helps you connect with like-minded people online whenever your opponent won a bingo you admire their happiness.
ABCiSoft promotes this app especially for iPads and also iPhones and Mac systems with later versions that will suit Bingo Play. Available at App Store under gaming category at free of cost.  Users can rectify their queries regarding the game with the developer team through http://www.abcisoft.com/. Feedbacks and reviews are welcomed from players and they can share their gaming experience through social media will help to promote this entertaining product.
Worth Having Game – Download the Game