If you have a thirst for marketing, you might be looking for the best app to buy and sell stocks and other popular stuff. An app that satisfies all the aspects of trading is quintessential. On my search for the best trading app, I came across R Mobile Trader which has been named as the "Safest European Broker" at the London Trader Show Awards 2020.
What is the app about?
R Mobile Trader is about trading with mobile devices to buy US stocks, indices, metals and ETFs. It gives traders the most pleasant trading options. Users will be able to trade with no commission and the execution of trade begins in 0.1 seconds. It has more than 12,000 trading instruments and trading robots are enabled in this app. The app allows users to withdraw funds for free twice every month.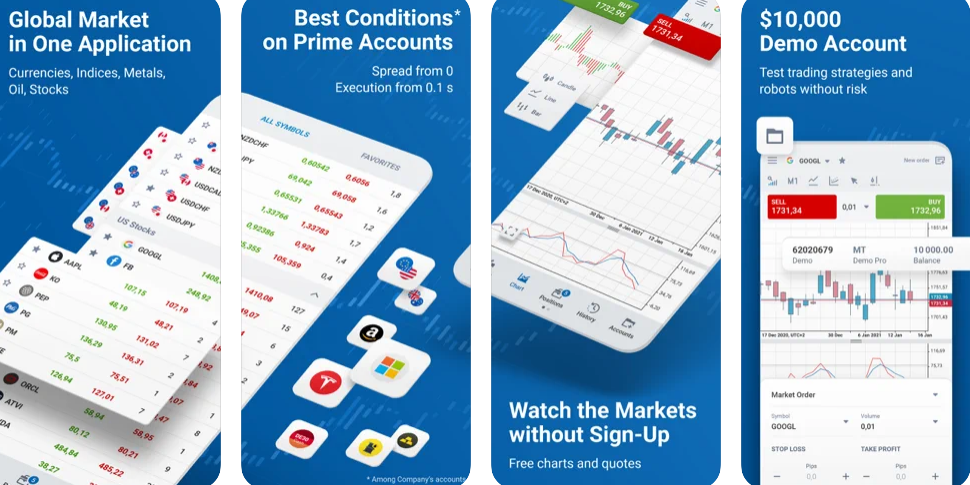 Working of the app:
People who are already a member of the RoboMarkets can log in and select "R StocksTrader account" from the "Accounts" menu, fill in all fields and click the "Continue" button. They can also open a demo account and use the R StocksTrader trading software without investing their funds. Users will get $1000 to test their trading strategies and robots without risk. New members will have to register in Members Area. Fill in all required fields of the registration form, get access to the Members Area and continue.
Special Features of the app:
There are so many features in R Mobile Trader that all the users would love. It comes with analytics tools that allow you to be par with the trending economic events all over the globe. It lets users watch the markets without even signing up with free charts and quotes. It encompasses the entire global market in one place. All the popular elements for trade like Gold, Dow Jones, Dax, Nikkei, S&P 500, Nasdaq 100 and others can be tracked with this app. The updated version of the app displays the market's top gainers and losers, as well as the most popular stocks.
The app can be launched in the browser and synced with mobile devices. R Mobile Trader is suitable for anyone in the family who has an interest in trading. It is available in 14 languages and is compatible with both iOS and Android devices.
Price:
R Mobile Trader is completely free for download and requires iOS 10.0 or later versions or Android 5.0 and above.
Download R Mobile Trader today and see the app make wonders with your wise investment.
Worth Having App – Download for iOS – Download for Android