Smartphone touchscreen controls present puzzle game developers with a once-in-a-lifetime opportunity. Because they are easy to pick up and play whenever you have a few spare moments, our pocket devices are uniquely suited for clever puzzle games. Check out this UpSize game if you want to put your brain to the test.
Why UpSize – Touch Puzzle Game Is Everywhere This Year
UpSize is a touch puzzle game that requires quick thinking and quick fingers. The game's concept is straightforward. Reach the target number by touching the balls and growing them. The number on the balls grows and adds up as they grow. However, don't let them touch anything while growing, or the game will be over. Grow the balls with your agility, but don't collide, or you'll be fried. An excellent puzzle game and promising addition to any puzzle master's library.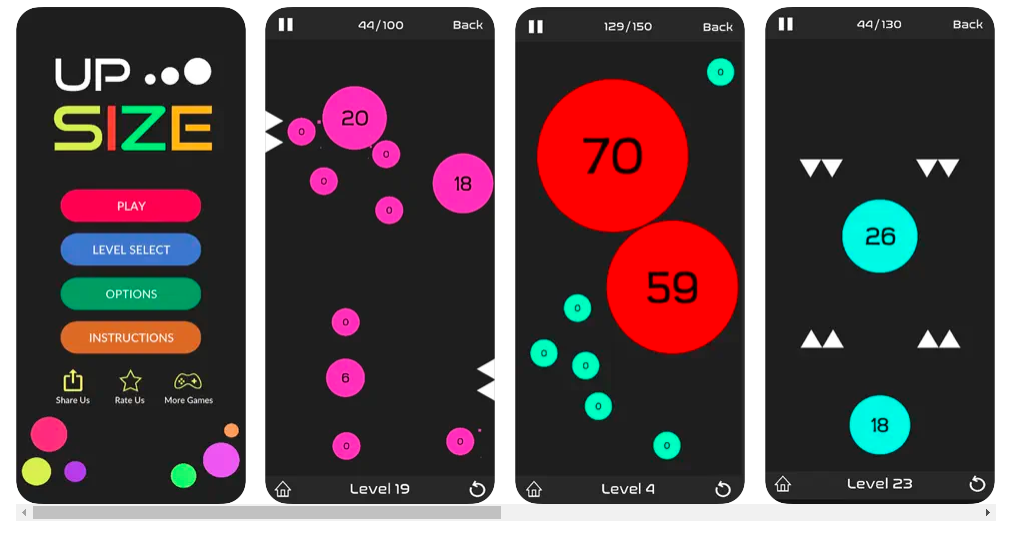 About Athmin Technologies
It was founded in 2016 and promoted innovation through intellectual property, excellence, and transparency. In the last five years, Athmin has grown to become one of the world's leading IT firms, offering offshore development services to clients in the United States, United Kingdom, Australia, Europe, Canada, India, Singapore, and Africa, covering end-to-end impeccable digital solutions for mobile, web, and desktop applications.
They have worked with enterprises, software companies, SMEs, and startups to provide solutions to their various IT requirements. With a dedicated offshore team, they provide high-quality performance services using agile methodology and deliver scalable, modular, and secure applications to reduce cost and time-to-market.
When most parents think of puzzles, they envision cardboard pieces that fit together. Some excellent apps allow kids to put the pieces together when real-life puzzles aren't available. There are also match-3 games and number puzzles. However, there are numerous other enjoyable ways to sharpen your problem-solving abilities.
Final Thoughts
Some tests your ability to figure out where things need to go for something to work, engaging your spatial reasoning. More advanced versions even transport you to other worlds where you can manipulate your surroundings. Whatever type appeals to your child, these puzzle game apps will have them thinking – and practising perseverance – as they play.