Sports TM is an awesome and innovative platform that we see as a powerful tool for the sports and electronic gaming industry. It has been very helpful in our research, especially when it comes to data crunching. The team at Sports TM are great with communication and has been really helpful in answering all of our questions. We are excited to see what the future holds for this company!
Description About Sports TM
Sports TM allows users to engage with current and former sports champions and specifically, boxing legends within a gaming app. The viewing of professional competitions and leagues has been a favourite pastime for generations.
Sports TM solves the dilemma of sports fans pondering whether current names of the boxing or sports world would be capable of defeating the names of previous generations, via a programmed experience.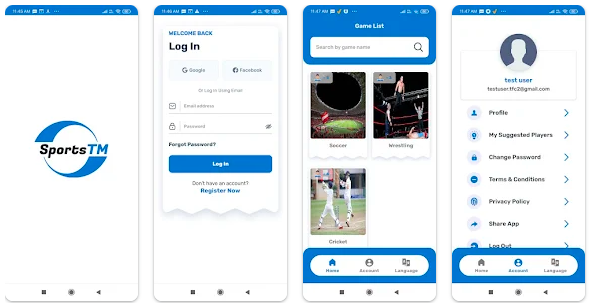 The next generation of sports entertainment
Expanding upon the technology used to rank players, it allows the user to not only compete with active eligible players in applicable sports leagues but also grants the user the option to compete against players of the past via a digital representation.
Sports TM permits one to create an account and incorporate his or her imagery and talents into an avatar capable of battling against professional athletes in various sporting leagues.
Sports TM is your new favourite pastime.
It may prove to be an essential platform within the sports and electronic gaming industry as a reliable scheme for the discovery of the ultimate player, regardless of the era.
Take Away
This is a game changer. I've been in the industry for years and have never seen anything like it. The way they have combined sports and electronic gaming is nothing short of genius. There are so many features that I haven't even had time to explore yet, but what I really love about it is the social aspect. You can chat with other players from all.